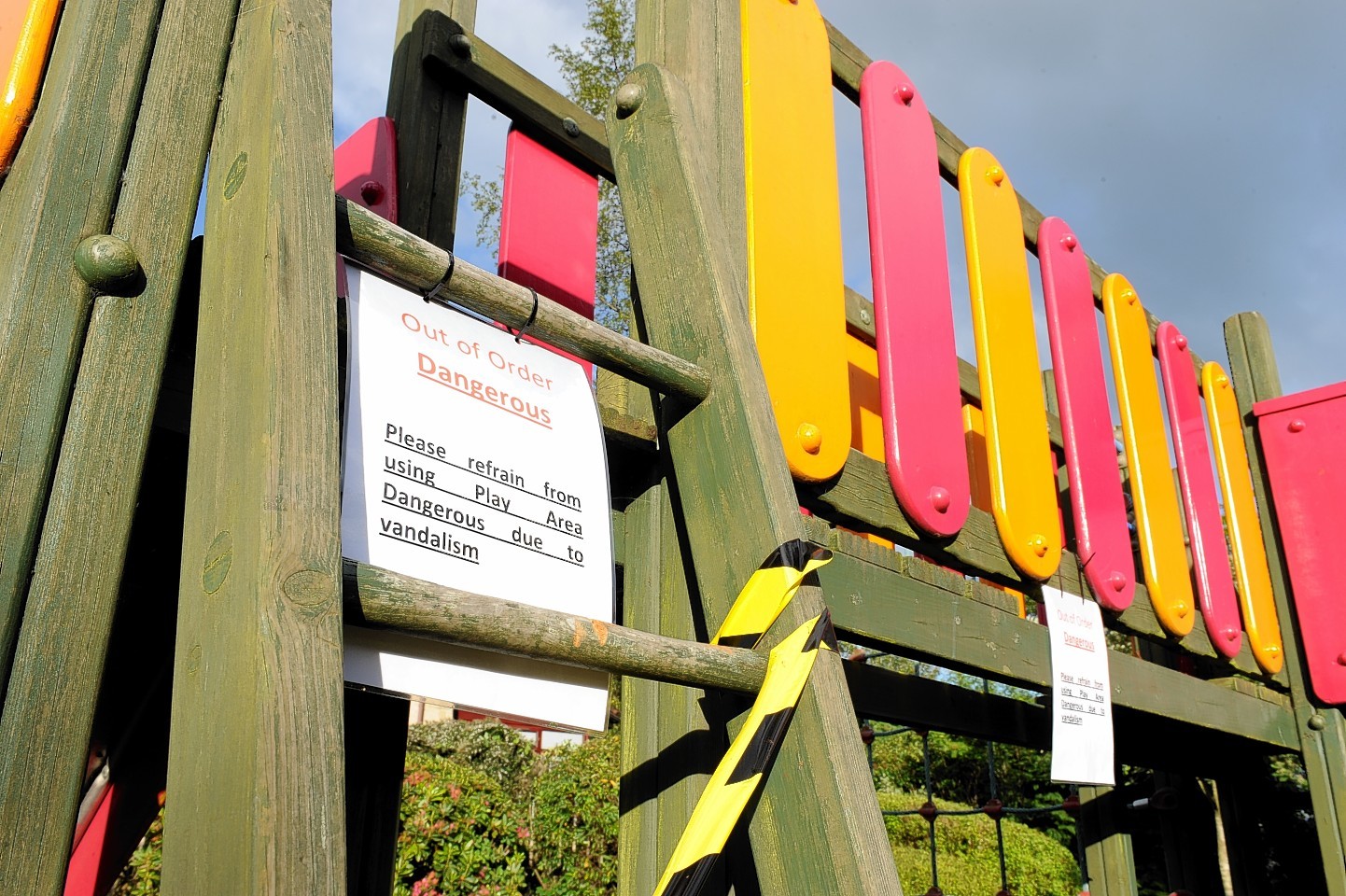 Youngsters have been left devastated after vandals caused extensive damage to a playpark in Aberdeen.
It will cost thousands of pounds to repair the children's play area in Bieldside.
A climbing frame was badly damaged in the attack, which happened on Springdale Road between 4pm on Monday, May 30 and 4pm on Monday, June 2.
Investigating officer constable Julie Naismith said the frame was in a dangerous condition as a result of the incident, and cannot be used until it is repaired.
"This has caused upset to the local children," she said.
"It is clear from the damage that a person or persons have made a concerted and sustained effort to cause considerable damage to the climbing frame."
Anyone with any information is asked to contact police on 101 or Crimestoppers on 0800 555 111.