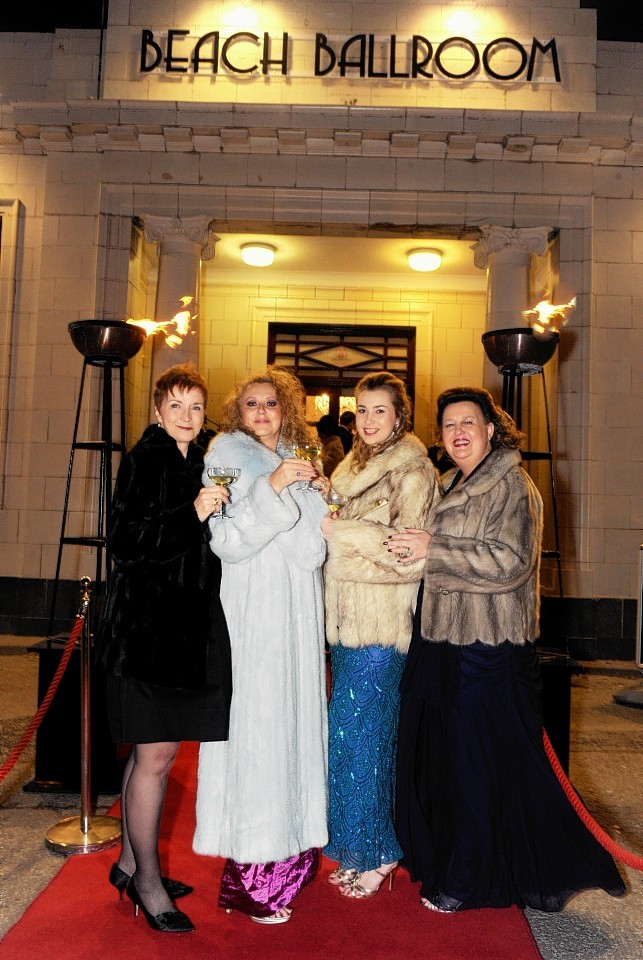 An award winning Aberdeenshire jeweller has continued a long running tradition to raise money for a children's charity.
Malcolm Appleby has designed a unique bangle for Children 1st every year since the 1970s.
The items, created using recycled donations of gold and silver pieces, are raffled at the charity's annual Touch of Tartan ball.
Since 1999 alone, Mr Appleby's "Banchory Bangle" has raised more than £124,000.
He revealed this year's design had been inspired by the birds and plants of Aberdeenshire.
"Holly is used as a heraldic symbol on Deeside and when I lived at Crathes Station house sparrows also made it their home," he said.
"I brought those elements together and added caterpillars and wee beasties for the sparrows to feed their babies with. There is also one cheeky little blue tit popping its head out of the hedge."
Senior fundraiser for Children 1st Karen Moore said the charity was extremely grateful to Mr Appleby and to everyone who supports the annual raffle.
Tickets for this year's draw can be bought from the Wee Bourachie Shop in Banchory. The winner will be drawn at the Touch of Tartan Ball on November 21 at the Beach Ballroom, Aberdeen.
The first prize is a gold bangle with a silver copy and the second prize is a silver bangle.
Last year's ball raised almost £120,000, with the prize draw contributing a large amount to the total.