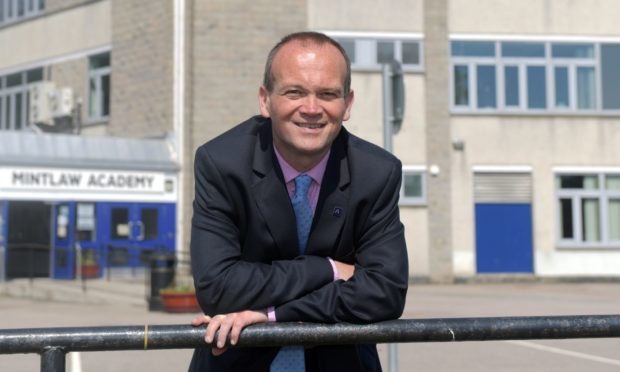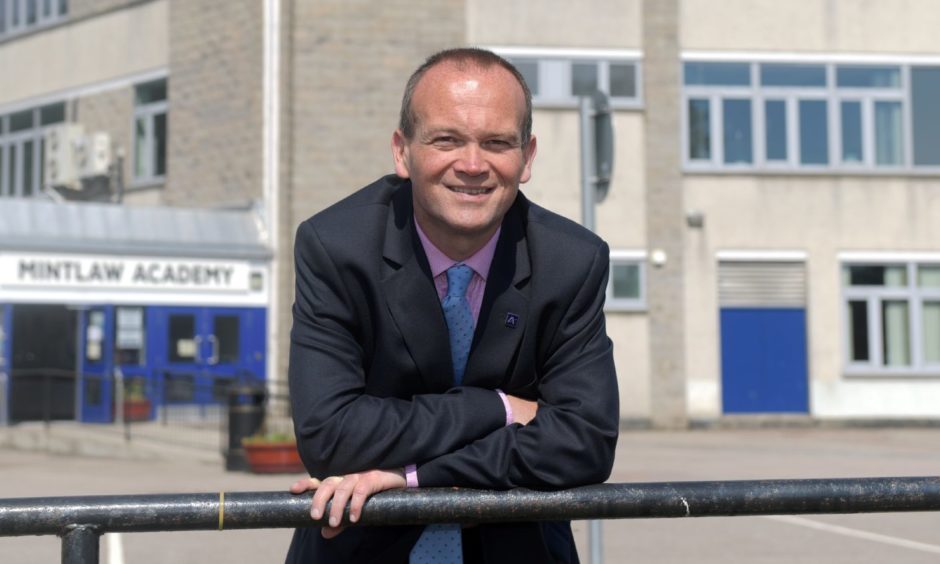 Around 240 staff absences are being logged in Aberdeenshire's schools each week because of coronavirus.
New figures issued by the local authority have revealed the total numbers of adults, including teachers, support assistants and administrators, calling in sick for pandemic-related reasons on a weekly basis.
This includes those self-isolating from contact tracing, shielding, quarantining after travel or caring for someone else.
Calculated by averaging weekly absences for the 13 weeks to September 15, the total amounts to around 5% of its education workforce.
In addition, the council has said the average absences for staff with confirmed coronavirus or symptoms has been fewer than five teachers and five non-teachers each week.
A document going before its education and children's services committee later this week, and signed by director Laurence Findlay, says: "To date the levels of absence due to Covid-19 reasons have been relatively low and have not caused significant difficulties."
Before staff returned to schools at the start of term, Aberdeenshire Council created a risk assessment template which was then amended by each facility as required to best suit staff and pupils.
The local authority also implemented a new cleaning strategy with "enhanced" routines in the morning or evening and a "refresh clean" during the day.
But it has warned that the resources needed to provide this service are "stretched", particularly in rural areas.
As a result, some janitors have been drafted in to cover gaps in rotas – impacting some of their duties.
Mr Findlay's report states that efforts to enhance provision by looking to other council services and recruiting new staff are under way.
It has also opened a similar drive for teachers and other school staff, having been given a grant from the Scottish Government to help education teams recover from the pandemic.
David Smith, secretary for the Aberdeenshire branch of education union EIS, said: "Aberdeenshire school staff have been working tremendously hard in these difficult times to ensure that young people are receiving a quality learning provision in line with the education recovery agenda.
"Staff are also having to deal with near constant, but necessary change, to reflect the dynamics around national and related localised advice in areas such as risk assessment.
"The EIS is closely involved in regular dialogue with Aberdeenshire Council within a number of appropriate forums where we continue to discuss relevant concerns and issues including staff welfare during these challenging times."
The council report also outlined some of the actions taken during the pandemic to ensure community learning and development in Aberdeenshire can continue.
Between March 24 and September 16, staff delivered 2,049 sessions to almost 1,300 individuals.
To enable this, 55 employees were given in-house training regarding online learning with tools including Google Meet and Classroom.
Some sessions were also conducted over the telephone or in small groups, adhering to physical distancing guidelines.
Mr Findlay's report adds: "Staff have shown great creativity in reaching learners through approved platforms and social media, small promotional film clips and increasingly through outdoor activity with social distancing and small group work."