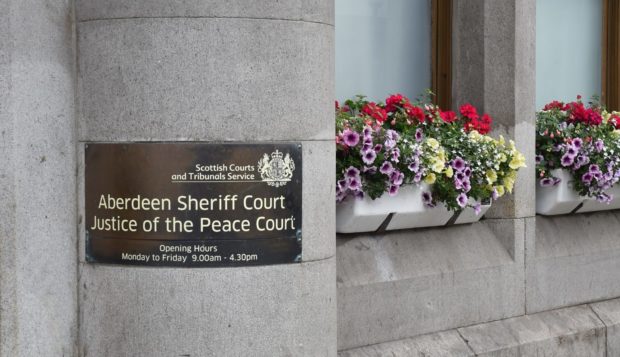 A young Aberdeenshire man claims he ended up working as a drug dealer for an English crime gang after his grandmother introduced him to "illicit substances".
David Buchan admitted being a senior member of an organised crime gang based in Liverpool after police raided a Fraserburgh home.
Buchan was found inside the house on School Street at around 1.40am with Gail Hansbury, 36, and more than £25,000 worth of drugs, including heroin and cocaine.
The pair previously pleaded guilty to being concerned in supplying controlled drugs between October 5 and October 10, 2019.
At the last hearing the court heard that Buchan, of Stoneycroft Lane, Arbroath, confessed to running crack cocaine and heroin in Fraserburgh, and that Hansbury's home was being used as a safe house to deal drugs.
A total of £19,370 of amphetamine was found, together with £4,740 of cocaine and £1,480 of heroin.
Defence agent Stuart Flowerdew said his client had a difficult upbringing been in foster care from a young age and had achieved qualifications at school.
But he returned to Fraserburgh under the care of his mother and grandmother, who introduced him to drugs.
"He was hindered by two adults who should have supported him.
"He is determined to turn his life around," Mr Flowerdew said.
He added that he was responsible when he wasn't under their influence but knew he had committed a "very serious" offence.
The court heard the 22-year-old left the area following the police raid and started a relationship with someone who has "no connection to drugs".
Sheriff Graeme Buchanan said the only appropriate punishment would be jail time but he would take into account young age and difficult upbringing.
"It is well known that the part of the country where you were involving yourself in these acts there is a very serious problem in relation to addiction.
"You were of course acting as a street dealer for a Liverpool based drug organisation and I see from the social work report you are completely candid about the fact you saw this as an opportunity to make money."
Buchan was sentenced to 14 months in prison and Hansbury's sentence was previously deferred for good behaviour until December.