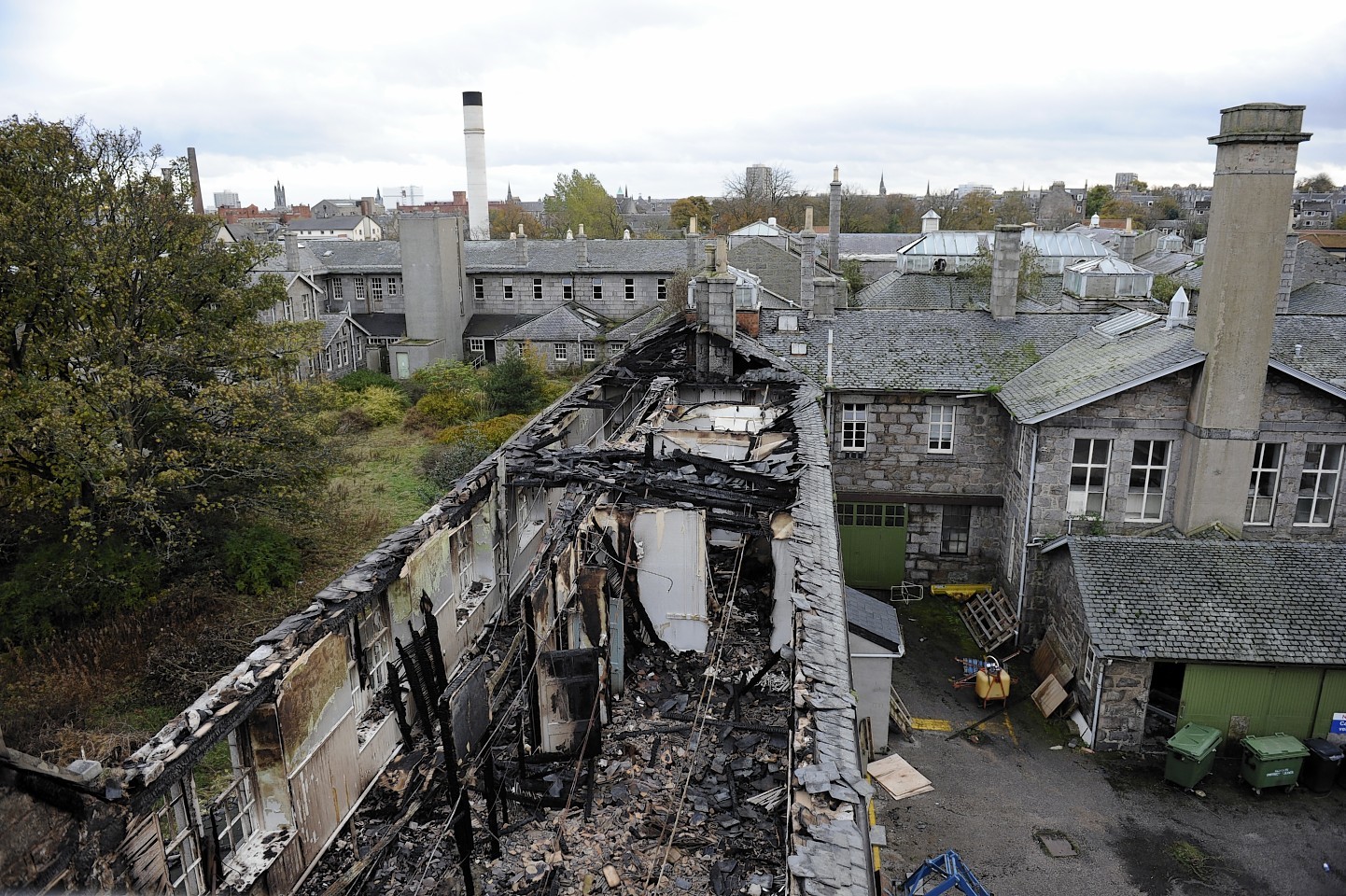 Councillors have been advised to reject plans for a 300-home development on the derelict site of the former Royal Cornhill Hospital in Aberdeen.
The joint proposals from NHS Grampian, Stewart Milne Homes and Barratt North Scotland were turned down in September last year before they even reached the planning committee.
However, the application has since been re-submitted and will come before elected members on Thursday.
Backers of the scheme will give a briefing in advance of the meeting in an effort to secure support.
Under the proposals, several of the buildings would be demolished to make way for 144 houses and 132 flats, while another property on the 13-acre site would be converted into 24 flats.
A report to the committee from head of planning Margaret Bochel has recommended refusal of the plans.
The report says the proposal does not meet the requirements of the authority's local development plan and would lead to an "erosion" of the character and architectural interest of the Rosemount and Westburn conservation area.
There are also issues over tree removal and a failure to "embrace" an opportunity to renovate existing granite buildings on the site.
The applicants have said granite taken from the demolition of the buildings would be used across the site to form new boundary walls.
Vehicle access is planned off Berryden Road, opposite the entrance to Berryden Retail Park.
The C-listed Forbes of Newe obelisk, which commemorates John Forbes who bequeathed £10,000 to towards the hospital, would remain, in an area of open space.
Rosemount and Mile End Community Council has raised concerns about increased traffic and over-development of the area.
Many of the buildings at the former hospital were destroyed by a fire which broke out on Guy Fawkes night last year.
More than 70 firefighters tackled the blaze, which was later found to have been started deliberately.
Much of the original Victorian building was left a burnt-out shell, with the roof partially collapsed.