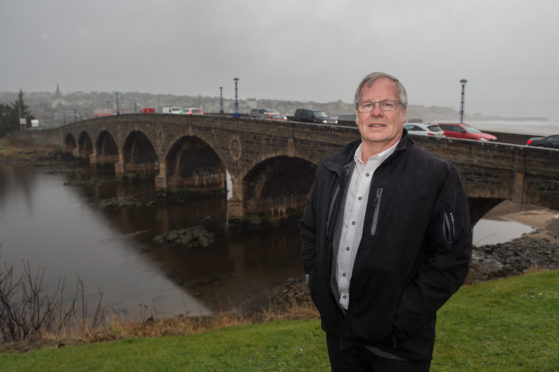 Examples of new businesses setting up and diversifying during the coronavirus pandemic have led to calls for a more proactive approach towards finding them business space in the  north-east.
Banff and Macduff councillors have united to push for a more driven strategy to attract new firms to the towns, saying there's "cause for optimism" and that some positives can come out of the lockdown.
Those calls come after two change of use planning applications, one at Low Street, Banff, and one at Duff Street, Macduff, raised concerns with the towns' community council that retail premises are being eyed-up for housing.
Banff and district councillor John Cox is calling for a "one-off discussion with the community council" to devise a strategy.
"We are pushing very hard to get more industrial units and we want to encourage shops, but at the same time the buildings have to be fit for purpose," he said.
"Amid Covid-19, the council has noticed quite a lot of interest from people looking for business space in the towns."
Town councillor Glen Reynolds agreed there is "a lot of demand" for premises despite the latest applications to turn shops in homes, and raised concerns the right units are not being offered up.
He said: "I think there needs to be a change in some way in terms of the way the commercial and property arms of Aberdeenshire Council work.
"There seem to be unnecessary obstacles that are being placed before people and that's an issue that needs to be addresses.
"There's all sorts of conversations and talks to be had about the opportunities the pandemic is offering us.
"They need to be seized and there needs to be a more proactive, rather than reactive, approach to this."
Their counterpart Mark Findlater agreed, adding: "Quite a few businesses are setting up, even in these difficult times. and that's good to see.
"You couldn't really think of a worse time to set up as a new business."
The community council supported both applications, having agreed turning shop space to housing is preferable to a derelict site.
Chairman Rob McArthur added: "We would all love to see more businesses in Macduff.
"I do understand the slight frustration at seeing more housing applications as it's shops that bring people into the towns."