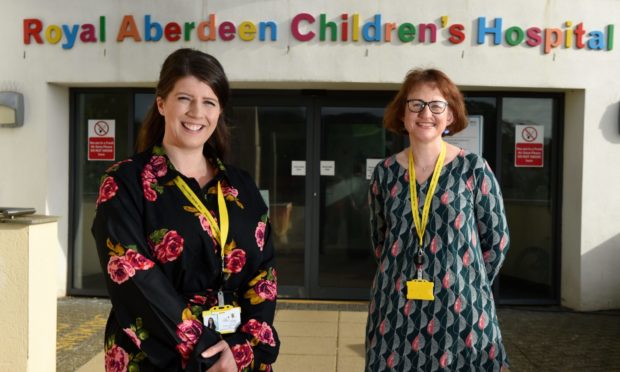 A north-east charity has been given cash from BBC Children In Need to help youngsters and their families through bereavement.
The Archie Foundation's award is close to £100,000, which will be split over the next three years and will enable it to appoint a pair of new support workers.
Part of Grampian Child Bereavement Network (GCBN), Jane Watson and Carolyn Crews will be available at any hospital ward in the region, including at Royal Aberdeen Children's Hospital, Aberdeen Royal Infirmary and Dr Gray's in Elgin.
They can offer immediate and longer-term support, including face-to-face help and activity days.
The organisation has been providing services throughout the north-east since 2008 and joined up with The Archie Foundation last year.
In 2019 it experienced a 60% year-on-year increase in referrals and, in 2020 so far, this has risen by a further 26%.
Since the pandemic lockdown began, it has also given free training to more than 200 north-east teachers to help support a bereaved child.
GCBN co-founder and Archie Foundation trustee Anne Bone said: "We know that if a family receives support at an early stage following the death of a loved one they are more able to manage their grief in the long term."
And Innes Murray, the charity's head of trusts and foundations, said: "With this funding from BBC Children in Need we'll be able to provide vital support to some of the children in our community that need it most.
"A huge thank you to everyone that has made this possible."