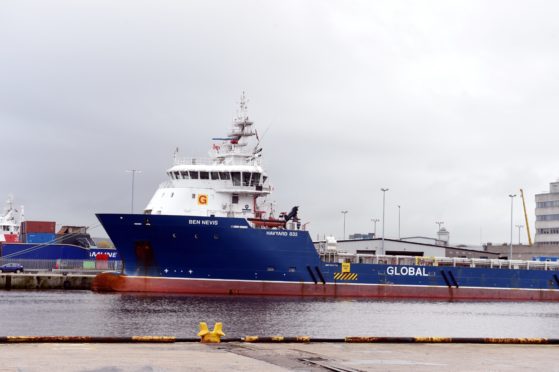 A ship moored in Aberdeen harbour has been detained by authorities amid welfare concerns for the crew on board.
The Maltese registered ship, which is owned by Indian oil and gas firm Global Offshore Services, was seized by the Maritime and Coastguard Agency (MCA) yesterday.
According to a trade union inspector, of the 24 Indian nationals that make up the boat's full-time crew, 10 have returned home while 14 remain on-board.
A spokeswoman for the MCA last night confirmed it had detained the offshore supply vessel Ben Nevis in order to carry out a full inspection related to the Maritime Labour Convention.
For more on this story visit EnergyVoice.com
Maritime and Coastguard Agency detain ship in Aberdeen harbour amid claims of unpaid wages