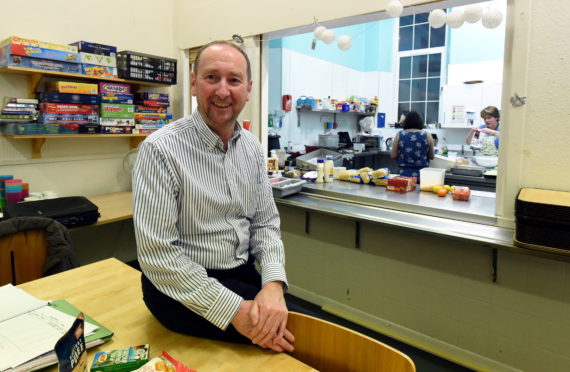 During the pandemic most people have had their homes as a sanctuary but, for those affected by homelessness, the impact has been devastating.
With referrals to one city charity rising by 600% this year, World Homeless Day today is "vital" in highlighting the needs of people without a safe place to call home.
Vulnerable people have never seen a year so hard with people who had relied on sofa-surfing no longer able to rely on friends for a place to sleep, those in poverty choosing between rent or food, some locked down with an abusive partner and others with mental health issues and addiction unable to cope with the restrictions.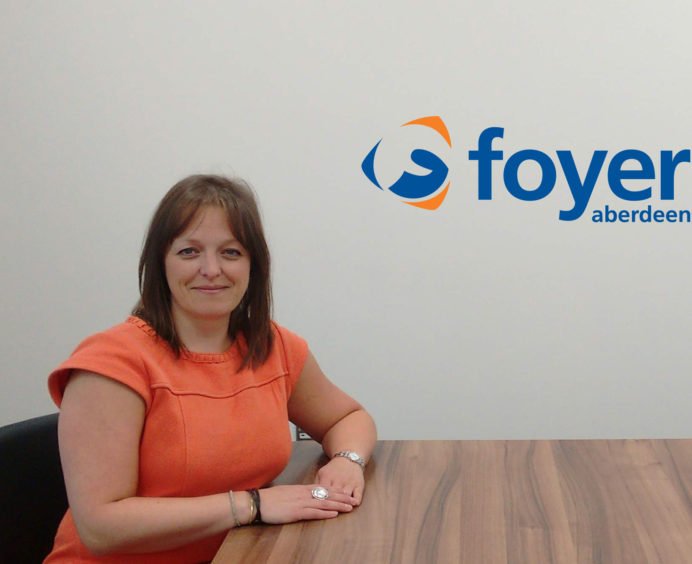 Aberdeen Cyrenians has been supporting people throughout lockdown and recently won the Aberdeen Champion Key Worker Team award.
"Homelessness is not a lack of housing.  It is the result of poverty, abuse, trauma, mental ill-health, addiction, crisis and vulnerability," chief executive Mike Burns said.
"Home is the foundation on which we build our support, giving people security to recover, grow and flourish.
"During lockdown and beyond we have risen to the exceptional challenge presented by this pandemic, continuing all current services and launching a further five new services since March.
"We have delivered over 19,000 care packages and provided over 21,000 support activities to people in need.
"The number of people coming to us for support has risen 600% already, and undoubtedly with the challenges that now face our region, many, many more people are becoming vulnerable and will be in need of support."
With the furlough scheme coming to an end unemployment is expected to again rise and with "volatile" oil prices, the pressure on affordable housing is increasing.
Currently in Aberdeen 234 households are facing eviction and when the eviction ban ends on March 21, 2021, the Cyrenians are expecting a "sharp increase" in people needing support.
Another city charity working to alleviate youth homelessness and unemployment, Aberdeen Foyer, ran a Stay:Up challenge on Friday night to raise cash to tackle the issues.
The challenge was to stay up from 8pm to 8am, which marks World Homeless Day.
Chief executive, Leona McDermid, said: "In Scotland young people account for 11% of the overall population, nonetheless they comprise a quarter of all homeless applications, rising to 30% here in the north-east, making young people the most disproportionately overrepresented group within the homeless community.
"Young people often become homeless because it's safer to leave home than to stay due to violence, abuse, family breakdown, bereavement and mental health problems.
"Often they may also have experienced poverty and difficulties at school.  Not being able to live at home or having a safe place to call home can be a very painful experience.
"Homelessness should not be part of growing up, which is why The Foyer seeks to end youth homelessness by helping young people quickly resolve and move to a safe place to live as is their right to do so."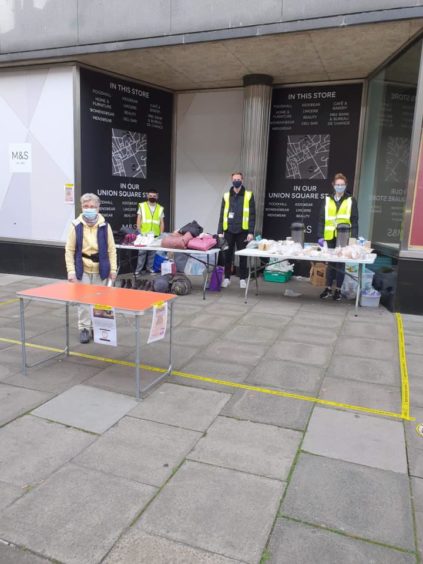 Street Friends Helping The Homeless is based on the Granite City's streets and the team behind the community group knows how vital it is to raise awareness of homelessness and accompanying issues.
Justin Ritchie set up the group five years ago and has noticed "rapidly increasing" numbers of attendees at their outreach service which runs twice a week on St Nicholas Street.
The team is preparing for the colder weather and potential winter lockdown restrictions which will have an impact on the homeless community.
Communications secretary, Sam Raion, said: "Often it is a distrust of the system which is why attendees have not sought help, coupled with an inability to contact with phones with no credit or no phones at all."
He added that Street Friends emphasised "safe options" as well as "gentle advice" of how to seek professional help if they were ready to do so.
All of the groups accept donations and more information on how to seek help from them can be found on their individual websites.