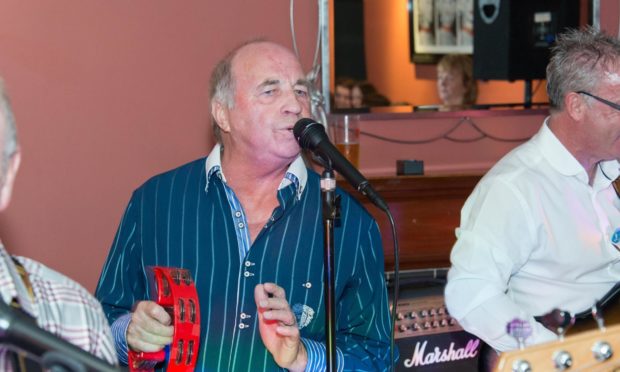 Musician John "Tommy" George started singing in Aberdeen at the age of 14 and spent several decades entertaining from the stage.
The youngest of 10 siblings, he was born in Woodside in 1941 and went on to live a life with music and family at its heart.
The son of big band crooner Frenchie George, he was perhaps always destined to create his own six-decade-long career, making his stage debut in the early 60s at St Katherine's Club, now the Lemon Tree, and known as "St Ks" at the time.
He became a member of fondly remembered Aberdeen group Snowy and Goldrush and during the 70s and 80s the band held long term residencies at the Cavalier bar on Market Street and the Four Mile Inn at Kingwells.
Mr George then formed Moonshine, a band which went on to gain a solid reputation during its 35 years and counting on the stage.
In his later years, he also formed a duo with local musician Graham Johnston and together they performed across the city from care home lounges to the Beach Ballroom.
An emotional return to the Lemon Tree took place in 2001 when Moonshine performed a reunion gig, where once again the band's frontman made his audience and his bandmates laugh throughout.
It's that sense of humour which his wife of seven years Alison says he was so well-loved for.
"He was my rock," she said. "He did everything for me and I still love him to bits. He was well liked, had a great sense of humour and was always funny and loving."
Always willing to give up his time for good causes, Mr George supported the annual Moonshine and Powershower charity gig the Rusty Nail, and helped raise more than £10,000 for charities including Charlie House and Befriend a Child in the past decade.
Mr George was father to twins Colin and Steven, son Abbey, daughters Stephanie and the late Denise, as well a grandfather and great-father. He was 79 when he died last week.