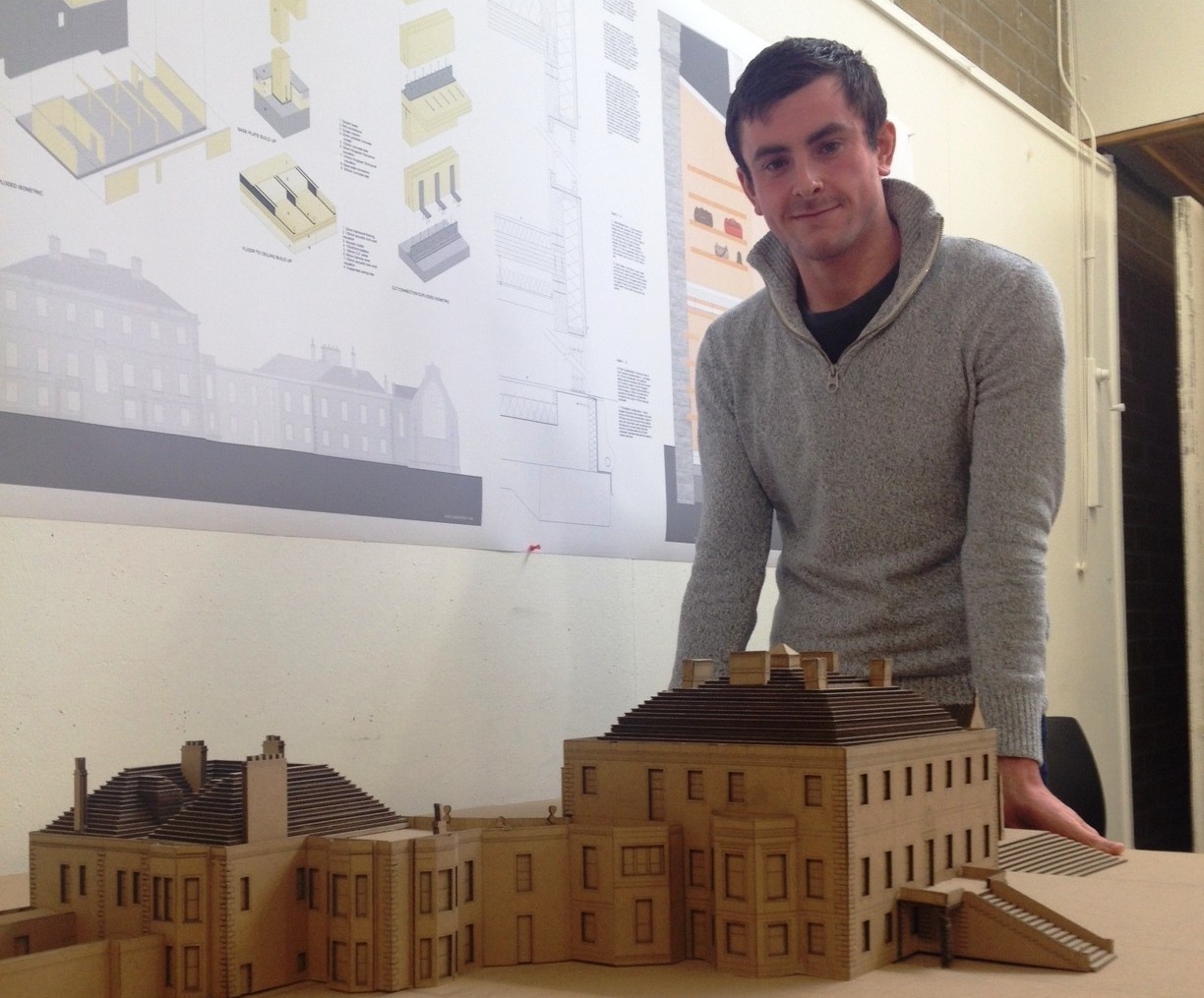 This model shows how a popular Aberdeenshire attraction could look – if a hypothetical extension plan was made a reality.
Architecture technology students from the Robert Gordon University in Aberdeen were asked to come up with plans to extend Haddo House, near Tarves, with the aim of boosting visitor numbers.
The fourth year students had to design a new cultural centre for the estate, which would be used for teaching, learning and as a public museum, and look at ways to bring the empty south wing of the A-listed property back into use.
For student Vincent McCaughey, one of the most important parts of the task was developing a plan that would have minimal impact on the historic property.
The 23-year-old, of Holburn Street, Aberdeen, said: "Our main objective during the project was to promote a social sustainability throughout the site which we looked to achieve by specifying a low impact approach to design and opening into the existing basement."
The plans and 3D models will now go on show at the student's end of year show in RGU's Scott Sutherland School of Architecture on Saturday. In July, they will be moved to Haddo for visitors to examine.
Amy Miller, property manager at Haddo House, said: "The National Trust for Scotland was thrilled to work with RGU architectural technology students on this project. The students brought a fresh outlook to the site and gave us a lot of new ideas to think about.
"It was a good opportunity for us to show students the potential that historic properties like Haddo House have to offer the public."
Course leader Jonathan Scott said the project had been designed to get students thinking about how they would "reinvigorate" a historic building using modern design and technology.
He added: "In addition, the project was to embrace the arts and culture in its function – the interpretation of this was up to the students to develop, with the ultimate aim of being able to increase footfall to the house throughout the year.
"Vincent's project embraced the idea of the arts but also how a building can more readily engage the garden spaces around it."