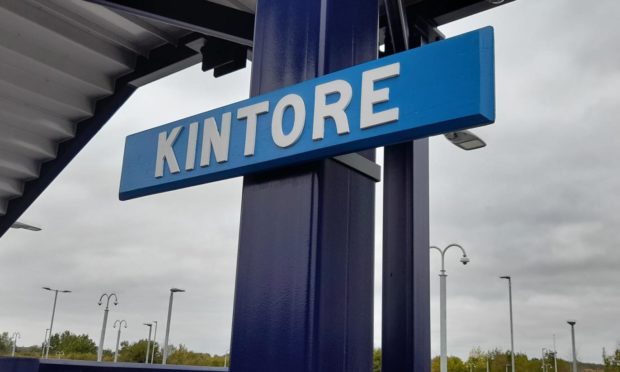 While the new Kintore railway station comes complete with electric vehicle charging points and a host of other modern amenities, it also features a number of original features from the 1854 station.
They have been refurbished through community efforts to reflect the area's railway heritage.
Kintore welcomes train passengers for first time in 56 years as £15 million new station opens
As passengers arrive into the new station, they are greeted by a pair of accurately restored French-sky-blue signs, representing the original British Railways Scottish Region style of the 1950s and 60s.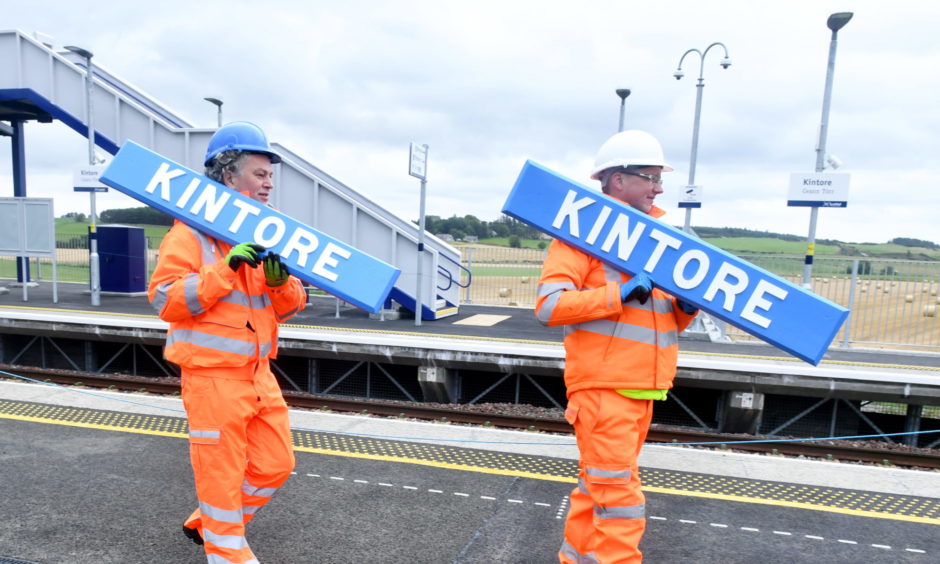 The signs were rescued from a bonfire more than 55 years ago after the original station shut in 1964 and spent decades in the care of local farmer Raymond Sharp in his barn.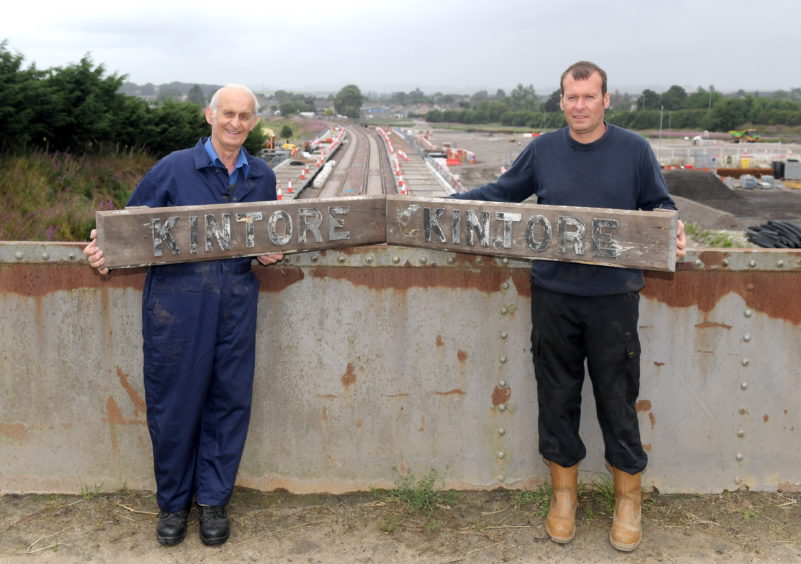 They were brought back to life thanks to the Inverurie and District Men's Shed and now have pride of place hanging under the walkway between the two platforms.
The men's shed also put their skills to good use refurbishing two of the original benches, with the help of Lethanty Cabinet Makers and with financial support from Kintore Community Council.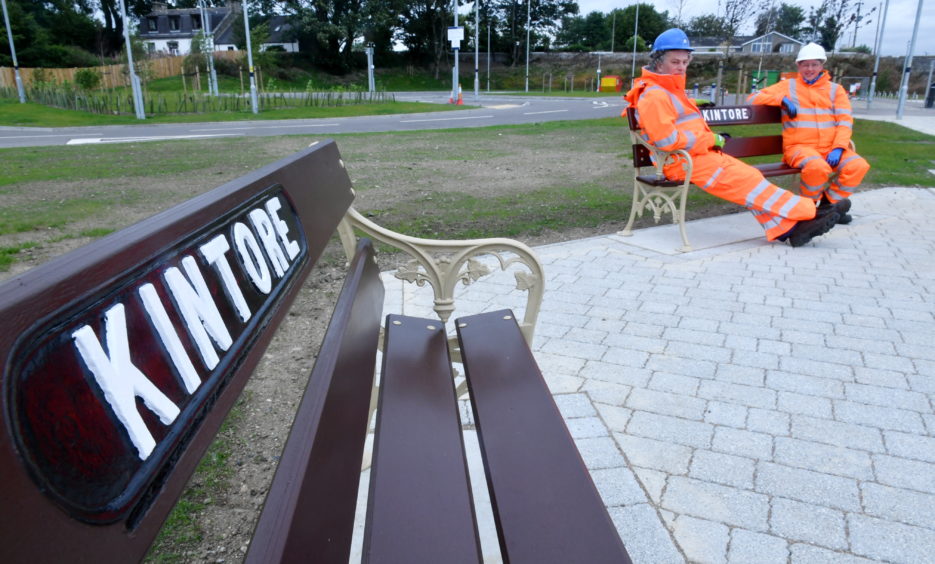 One of the two seats was secured by Aberdeenshire Council and Nestrans at an auction in Montrose in 2018, and the other was donated to the station by Hilda Hart, who lives near Kemnay and visited the station for its first day of operation yesterday.
She said: "I got the bench from a family friend of my parents, Helen Fraser.
"When she passed away I became the caretaker for the bench.
"It was in a bit of a state, but when I heard this station was opening I got in touch.
"It's terrific to see it back at the station and restored so well. Helen would have been so pleased to see it here."
To mark the return of trains to Kintore, Aberdeenshire Council's strategic transport officer Robert McGregor brought along a number railway curios, including the hat of the last stationmaster of Kintore, as well as an original tail lamp from a steam train.
Also attending the opening was Marion Strachan, 80, who first moved to Kintore in 1952 and recalled the former station.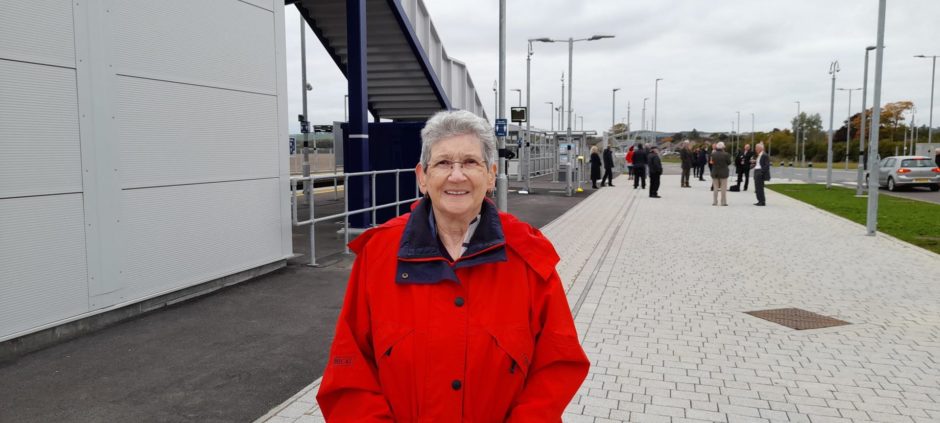 She said: "I worked at the Crown Hotel, which was round the back of the station – and it was a busy station all the time.
"I wanted to come and see it reopening. There has been a long wait for this."
East Garioch councillor Martin Ford said: "I have been campaigning and writing letters to try and get a station built in Kintore for more than 30 years, so it is just tremendous to be standing here today.
"It's a modern station with some wonderful embellishments that you won't find anywhere else.
"The historic signs and benches give it that extra connection to the past which establishes a continuity of rail service that was interrupted for more than 50 years, but has now resumed."
And fellow East Garioch councillor Glen Reid added: "16 years ago I bought my house in the centre of Kintore and was told there was a train station coming very soon.
"Now it finally is here and it's absolutely fantastic.
"Residents have been telling me how much they've been enjoying it already. It's just so great to be once again connected to the national rail network."