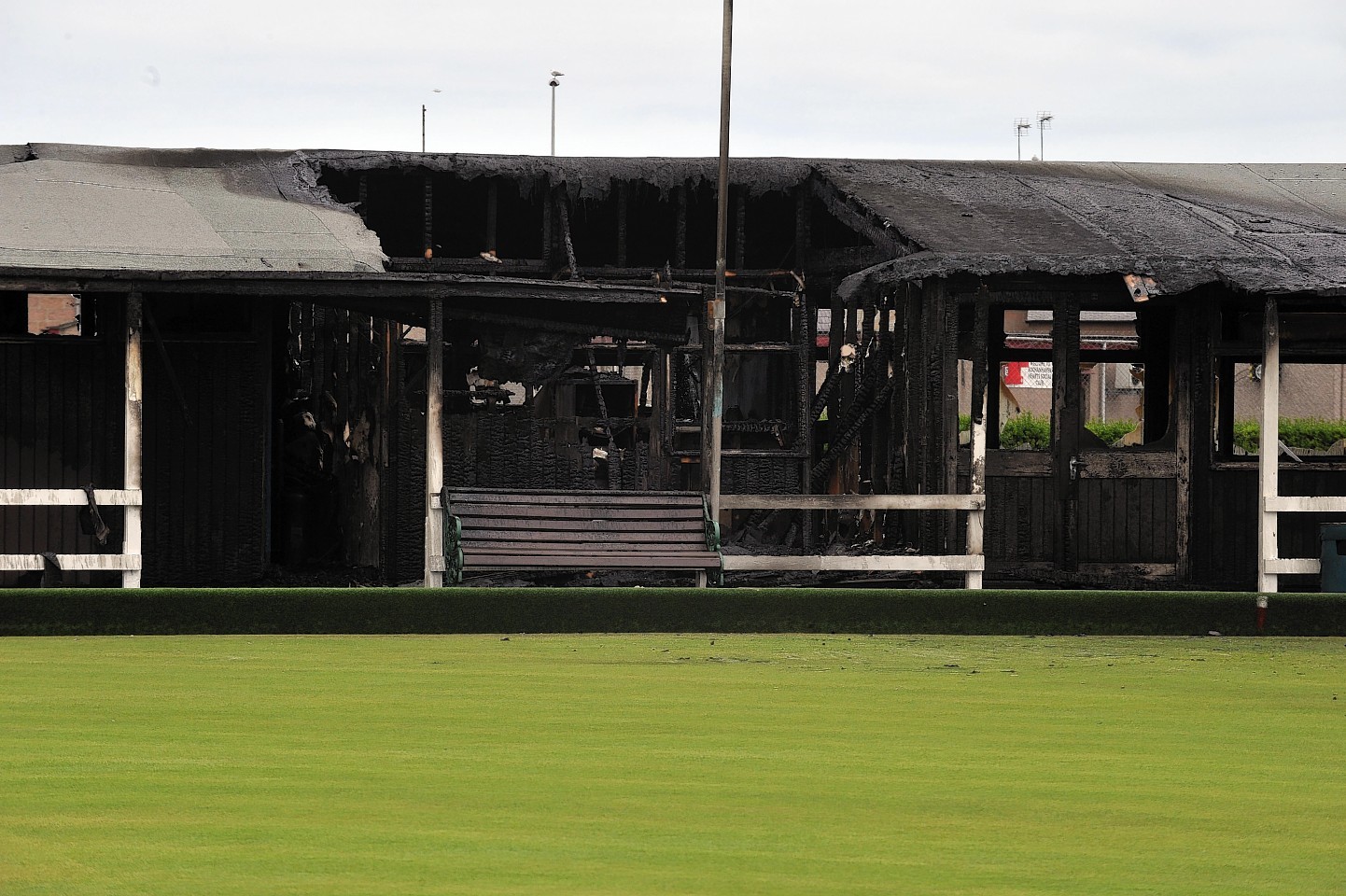 Police in a north-east town are searching for two men in connection with string of suspicious fires at the weekend.
The trio of blazes broke out within half an hour of each other in Peterhead between 3am and 4am yesterday.
Peterhead Bowling Club on Victoria Road and the nearby buildings of the former Chandlers International Ltd and Ken Cassels Ltd on Wilson Street were badly damaged in the blazes.
A council-owned bowling pavilion was razed to the ground and significant damage was also done to two nearby industrial units.
Police would like to speak with two men who were seen in the area at the time.
They are described as being aged between 16 and 25, of slim build between 5ft 8in and 6ft.
The taller man was wearing a dark jacket with a light motif or writing on the upper left shoulder and similar on the rear with dark hair.
The second man was wearing a light hooded jacket and they were seen running from Wilson Street towards the junction with North Street.
Anyone with information is asked to contact Police Scotland on 101 or Crimestoppers on 0800 555 111.