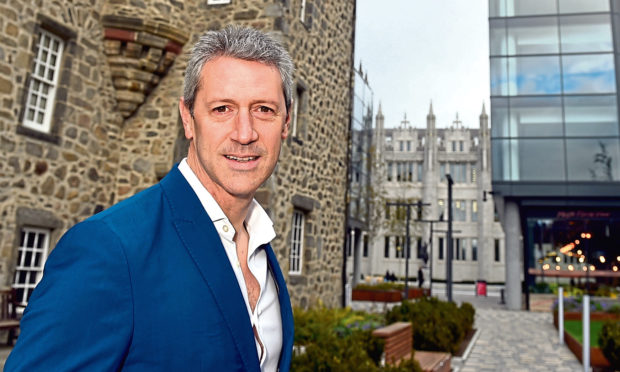 A north-east tourism chief has urged people to take advantage of local hospitality and avoid the prospect of a completely "digital" Christmas.
The chief executive of Visit Aberdeenshire has said locals and visitors to the region can still make festive memories, even if they cannot meet with their loved ones.
Chris Foy said his message is even more important now as the nights begin to draw in, as it is "easy" to stay perched in front of the television simply waiting for the "brighter times ahead" in spring.
He said: "It may not be business as usual, but daytimes, lunchtimes, tee-times and even sleeping-it-all-off-times provide a wide range of opportunities to expand our horizons and create memories without travelling too far.
"In this cosmopolitan part of the world where expats may have to rethink festive travel plans, there are plenty of responsible alternatives to an entirely digital Christmas."
Mr Foy has pointed to the likes of galleries and restaurants which can provide easy daytime activities and simultaneously help to keep local companies afloat.
This is even more important, he added, following the cancellation of many of the usual annual Christmas events to draw in crowds.
"Many tourism and hospitality businesses are seasonal, and after a bleak summer they are now facing up to an equivalent third winter in succession," he said.
"Others are unlikely to benefit from traditional festive income streams and we're already seeing the impact on jobs in the sector.
"Sadly, some will close down for good.
"But many others are ready to welcome guests throughout the short days and cold nights ahead."