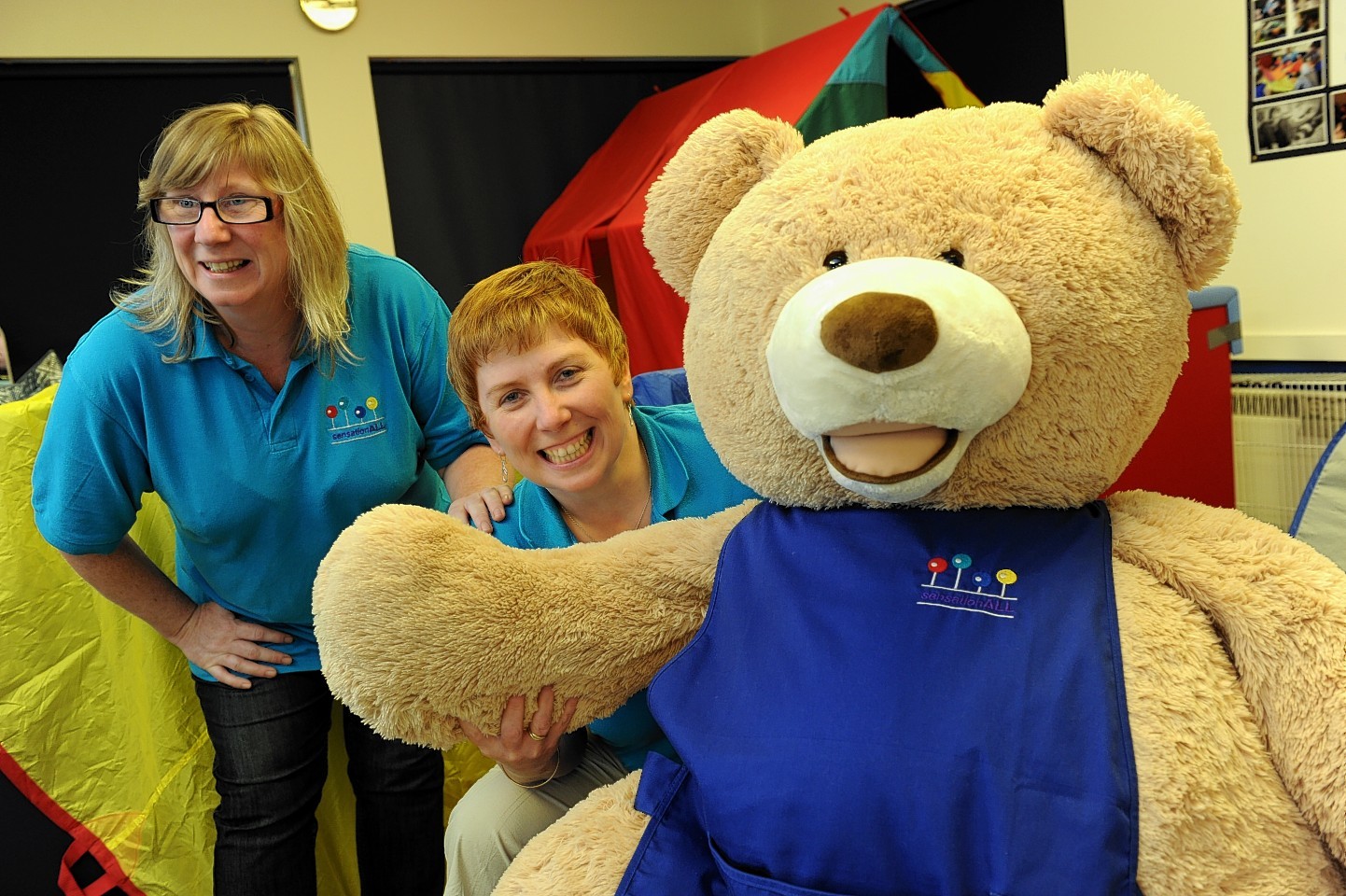 A laptop and mobile phone have been stolen from an award-winning north-east special needs charity.
SensationALL provide sensory sessions and training workshops for families with children or young adults who have multiple support needs.
On Monday, a bag containing the charity's £700 laptop and mobile phone were taken from their offices at the Lawsondale Sports Pavillion in Westhill while the team was outside.
Suz Strachan, one of the co-founders of the group, said: "It would have been blatantly obvious that the laptop and phone belonged to a charity, there would have been no mistaking that.
"I think that is the thing that most people are shocked at.
"We are trying to develop the space outside and on Monday we had gone outside to do some measuring up.
"It was a very tight window of opportunity and we were out of the building for about 20 minutes."
Mrs Strachan was able to give police officers the serial number for the laptop when she reported it stolen on Monday night but said she had little hope of getting it back.
She added: "There is months of work on the laptop and although most of it is backed up there will be bits and pieces that were not as well as half finished documents we were working on.
"There were also things like usb drives, card readers and lots of leads in the laptop bag when it was taken.
"We have had lots of well-wishes and people wanting to donate money for a replacement laptop so we have set up a Just Giving page so that we can hopefully get another one."
The charity received the laptop from John Lewis at the end of last year after being nominated to win a community competition.
Mrs Strachan and fellow co-founder Susan Kay received a Provost's Award for their volunteer work and SensationALL was a runner-up at Aberdeenshire Council's Inspiring Aberdeenshire Awards which were held at Haddo House on Friday.
A police spokesman urged anyone with information to get in touch.
He said: "We received a report about the theft of a laptop on Monday, June 16, and anyone with information is asked to get in contact with Police Scotland on 101 or Crimestoppers on 0800 555 111."
Anyone wishing to donate towards the cost of replacement technology can do so via the charity's Just Giving page at www.justgiving.com/SensationALL-tech/.