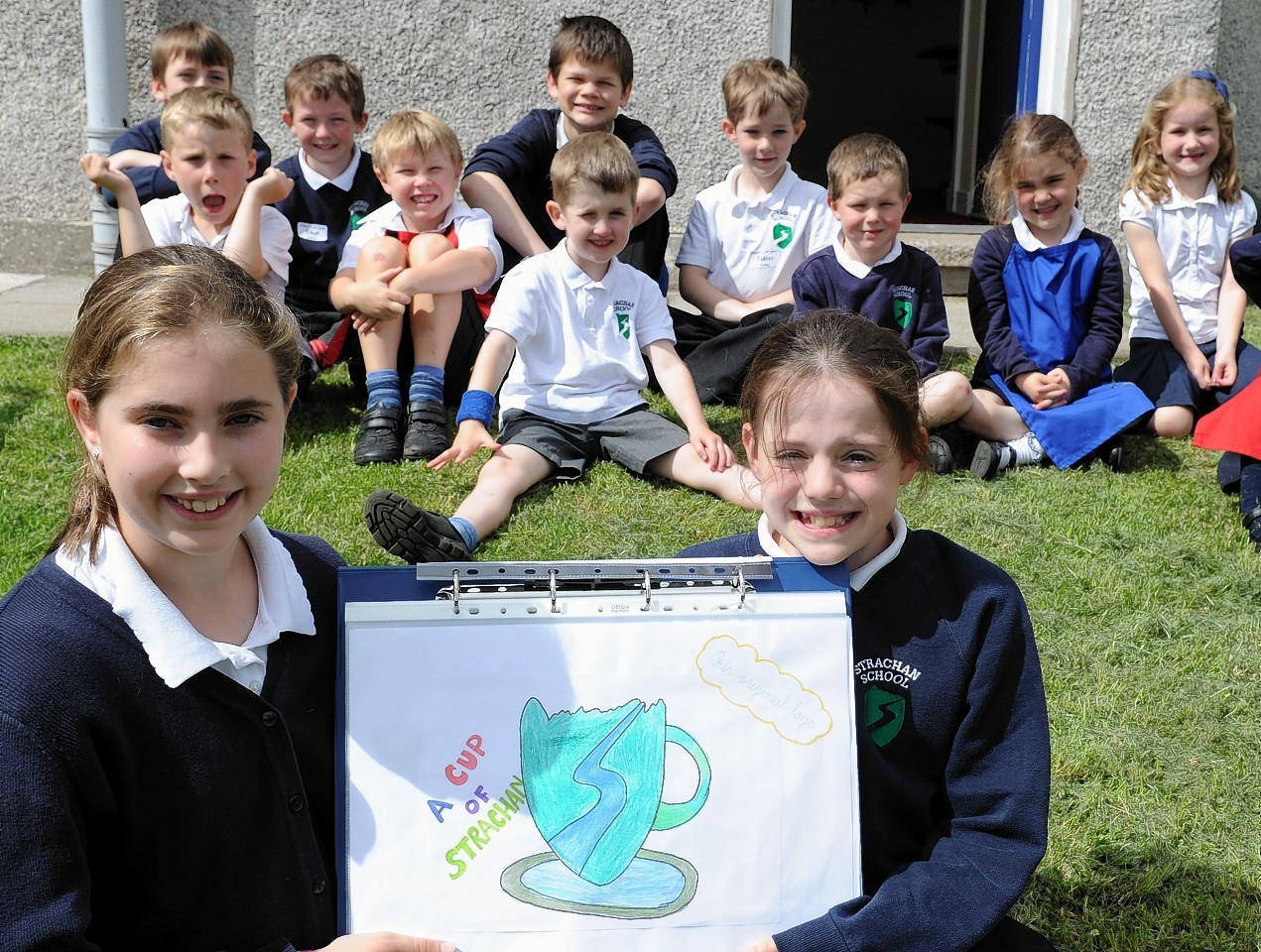 North-east primary pupils have won a national award for the community cafe they run to help raise money for a disabled access ramp at their school.
Youngsters at Strachan School, near Banchory, came up with idea of serving teas, coffees and snacks from their canteen to provide a meeting place for the local community after the village shop and church closed down.
The whole school – which has a roll of 30 – travelled to Edinburgh to receive their Social Enterprise in Education award which was presented by Finance Secretary John Swinney at a special ceremony at the Assembly Rooms.
The school was built in 1877 and has a separate canteen building which is a short distance away from the classrooms up a steep hill.
Behind the canteen is a large eco garden with tyre swings and wooden walkways.
All the money raised from the cafe is being put towards the cost of constructing a ramp so that two of the school's primary one pupils who use wheelchairs, Maeve Ward and Finlay Donald, can access the garden.
Head teacher Jill Dunn decided that it would be unfair to allow any of the children to use the garden while some could not.
She said: "I think it is so important for children to be able to able to be part of the community they live in – going to birthday parties, for example.
"Maeve and Finlay's parents wanted them to get the benefits of going to a smaller school and they are both doing really well."
The cafe runs every first and third Friday of the month during the school term and everything – from the initial concept and business plan to the serving of teas and coffees – is done by the pupils.
Mrs Dunn said: "The children do everything.
"We have a rota so there are between eight and ten children helping out each session and taking on different roles, such as waiters or chefs.
"We have three P7s who came up with the idea and wrote a business plan.
"We have had a lot of help from Tesco and Morrisons supermarkets in supplying the cafe."
Forbes Sinclair, whose daughters Eva and Olivia attend the school, was able to pay for the whole school to travel to Edinburgh for the award ceremony through the company he works for, Crondall Energy Subsea.
A spokesman for Aberdeenshire Council said the authority's property service was looking at ways to support the school's fundraising efforts.