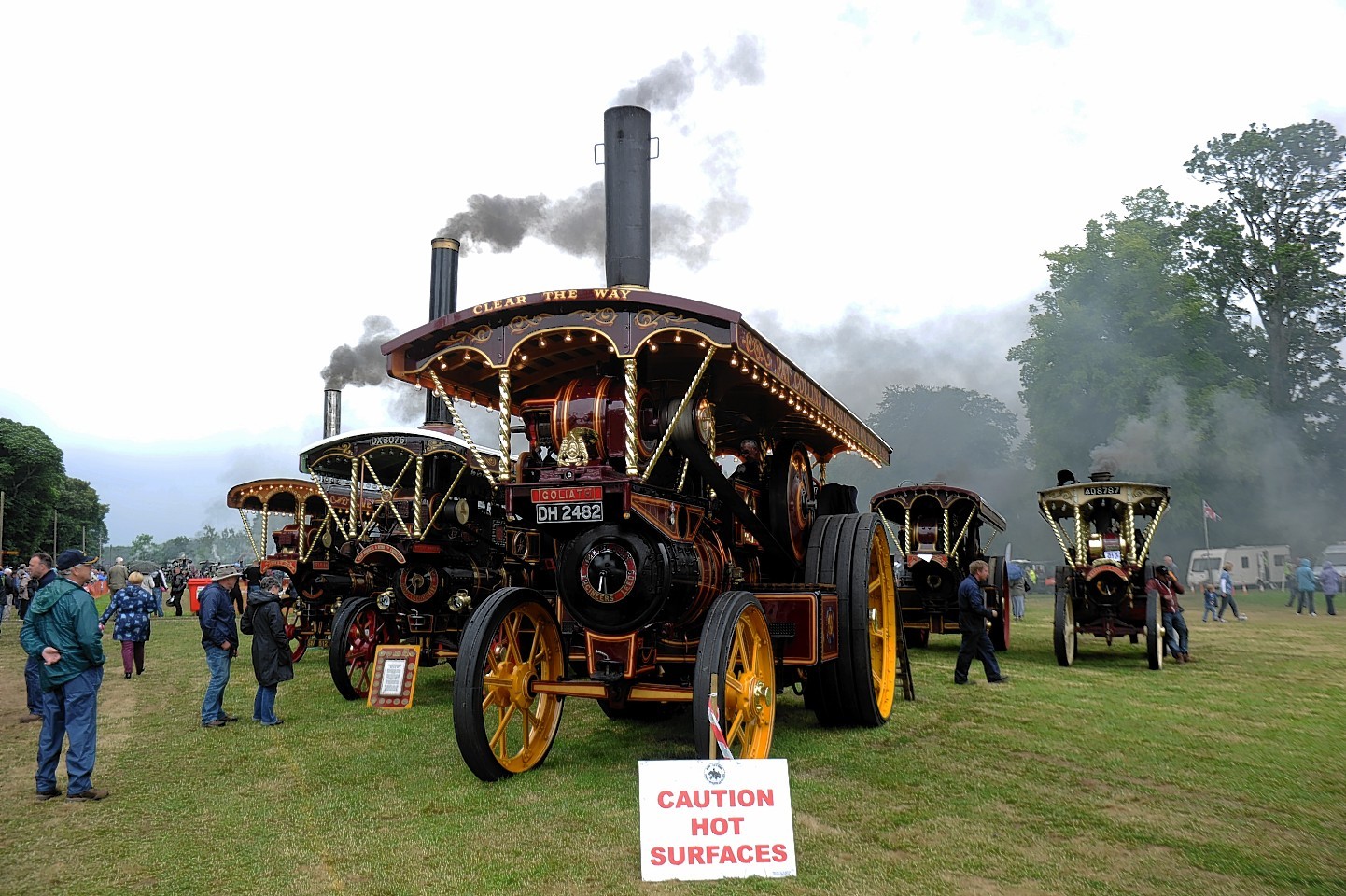 There was a regal touch to the Bon Accord Steam Fair when a grand old lady celebrated her 100th birthday.
The annual event at Castle Fraser is the largest gathering of vintage vehicles in Scotland and featured about 40 steam engines this year.
Alongside the showman's engines, road rollers and miniature steam engines there were about 300 tractors and 50 commercial vehicles, plus a funfair.
Exhibitors came from all over Scotland and northern England to celebrate the history of steam and promote Britain's industrial heritage.
And yesterday was one engine's day in particular as "Finella", a Fowler road locomotive, received a birthday message from the Queen.
Kintore Pipe Band played "happy birthday" to the steam wagon, which has been in Sam Barrack's family since 1947.
Mr Barrack, chairman of the Bon Accord Steam Engine Club, said the event had been a great success.
He said: "We had a very good turnout and the weather was relatively kind to us all weekend.
"People came from all over Scotland and northern England to exhibit and we had a special event on Sunday.
"The pipe band played happy birthday for Finella and we had a letter from the Queen to wish her a happy birthday."
The steam fair has been held at Castle Fraser for the past ten years and Mr Barrack said the event has grown in size since the first rally in 1967.
"When we first started at Castle Fraser we took up half a field but now we use the whole field and go into the next one too.
"It is a real family event with something for everyone.
"We are very fortunate to have a lot of companies who sponsor us as it is a very expensive event to run.
"During the weekend we used 20 tonnes of coal to keep all the engines going.
"We also used two tankers of fuel and 30,000 litres of water for the steam."