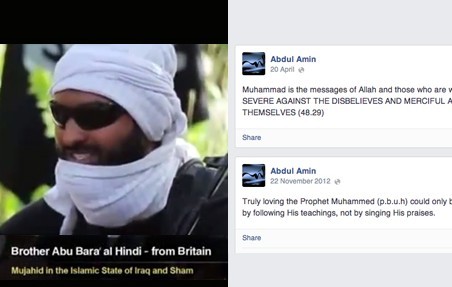 A north-east man who turned to terror left a final message quoted from the Koran to his friends and family on Facebook before he left to join an Islamic radical group.
Abdul Raqib Amin – who grew up in Aberdeen – is one of three British militants who have become figureheads for the Isis, featuring in a 13-minute recruitment video titled There Is No Life Without Jihad.

The last publicly available message he posted on a social networking site quoted a line from the Koran.
"Muhammad is the messages of Allah and those who are with him are severe against the disbelieves and merciful among themselves," he wrote.
Last night, the Aberdeen Moslem community said they were stunned to discover that Amin, who is in his 20s and was brought up in the Froghall area, was the man in the video.