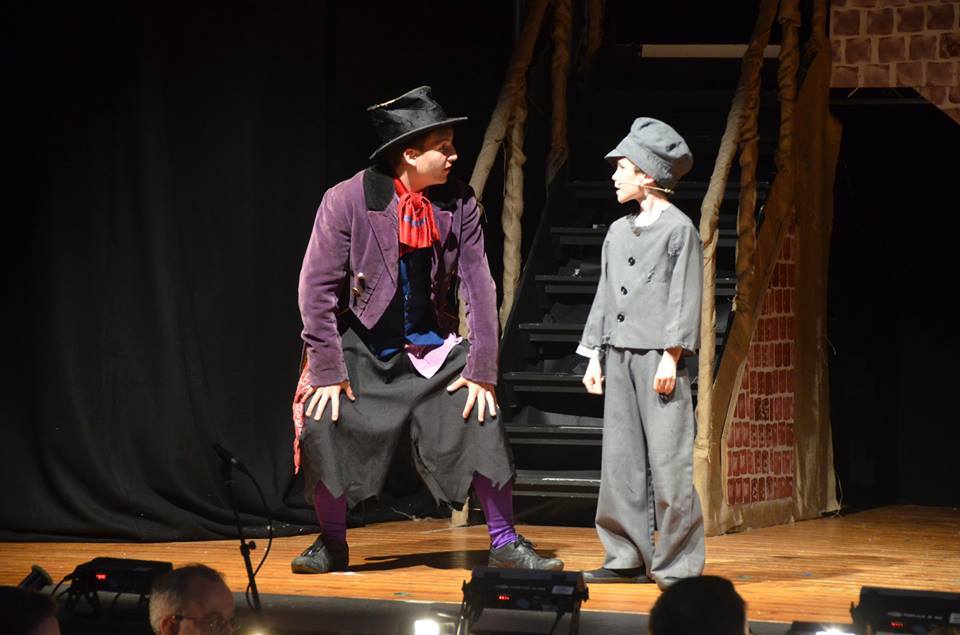 Brazen thieves walked into a village hall and stole booze from the freshly-stocked bar – while final rehearsals were underway next door for a family show.
Laurencekirk Amateur Musical Society opened their production of Oliver last night, less than 24 hours after the thieves helped themselves to six crates of beer, along with bottles of wine and cider.
The group stocked up the bar in St Laurence Hall on Monday in preparation for their five-night run, but during their final dress rehearsal about £150 of stock was stolen.
Now the cast fear if they cannot make the money back, future productions may be at risk and are urging the local community to give them their backing by turning out for the show.
Ian Ross, from the group, said: "Being a small community group we work to an exact budget, so we're really needing to make up the money that's been lost with ticket sales. Just losing this amount of our budget threatens future productions.
"We're all very annoyed and disappointed this would happen in the local community. We had just stocked up the bar, and we were rehearsing. Someone has taken the opportunity, perhaps knowing what was going on, to come in the front door and lift the drinks."
The incident happened between 8pm and 10pm, and police were contacted as soon as the cast noticed the alcohol was missing.
Constable Beverly MacKinnon appealed for witnesses, or anyone with information, to come forward and said: "This theft has been very upsetting for the members of the musical society as they rely heavily on fundraising for their activities.
"We interviewed two youths that night who were later released."
The society has put on a show since it started in 2011, with tickets normally selling well.
But now Mr Ross is urging people from the wider community to head along to support the group, made up of 14 children and 12 adults, this year.
He said: "I know £150 doesn't seem a lot, but we work to an exact budget with returns from the show put into the next one. Although this doesn't threaten this show, it might threaten future ones."
Oliver will be staged at 7.30pm every night up to, and including Saturday, when there will also be a 2.30pm matinee. Tickets, priced £11 for adults or £9 for concessions, are available from Charles Michie's chemist or on the door.