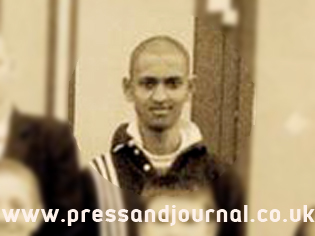 The best friend of a man identified as one of three British Islamic militants who appeared in a recruiting video believes his pal will be revelling in his new-found notoriety.
Abdul Rakib Amin's exposure as an extremist rallying Moslems to wage jihad while holding an assault rifle has shocked those who knew him when he was growing up in the north-east.
But a boyhood pal said the 25-year-old was a "clever guy" who would be fully aware of the impact his appearance in the chilling 13-minute Isis propaganda film would have in the UK.
Isis now controls much of Iraq and it is believed the recruiting video was shot in Syria.
Amin's friend said last night: "He was a great guy – but he liked being centre of attention.
"He'll know the video will have made it over here and he knows people, and his friends, will be watching him.
"He'll be enjoying it."
He said he believed his friend – who he only saw 18 months ago when they played football together at Aberdeen Sports Village – had been picked as a figurehead because of his "perfect English" and Scottish lilt.
He added: "I can never be friends with him again, but if I saw him on the street I'd have to go over and ask him why he's done this.
"I don't know what could have happened in these last 18 months to make him change so much.
"I want to know whether they recruited him, or if he went to them."
The friend pal also dismissed claims that Amin was a "troublemaker" prone to "fighting in the streets" when he stayed in Aberdeen.
He said he was always just a young man who wanted to stick up for himself and his friends.
"We've all had scraps, but he never once started a fight," he said.
"People would sometimes racially aggravate him when we started going out in town and, yeah, sometimes he'd fight back.
"But he never went out looking for trouble.
"He was just the type of person who would always stick up for themselves."
Amin moved with his family from Bangladesh to Aberdeen's Froghall area when he was aged 10.
He spent two years at Sunnybank Primary School then moved to St Machar Academy.
A school photograph taken in his early years at the secondary shows a smiling, innocent young lad.
After Amin completed his second year at the academy, his father moved him back to Bangladesh because – according to his friend – he was becoming "too westernised".
Two years later Amin moved back to Aberdeen and friends noticed he had changed.
He grew a beard and became more religious.
He and his family later moved to Leicester.