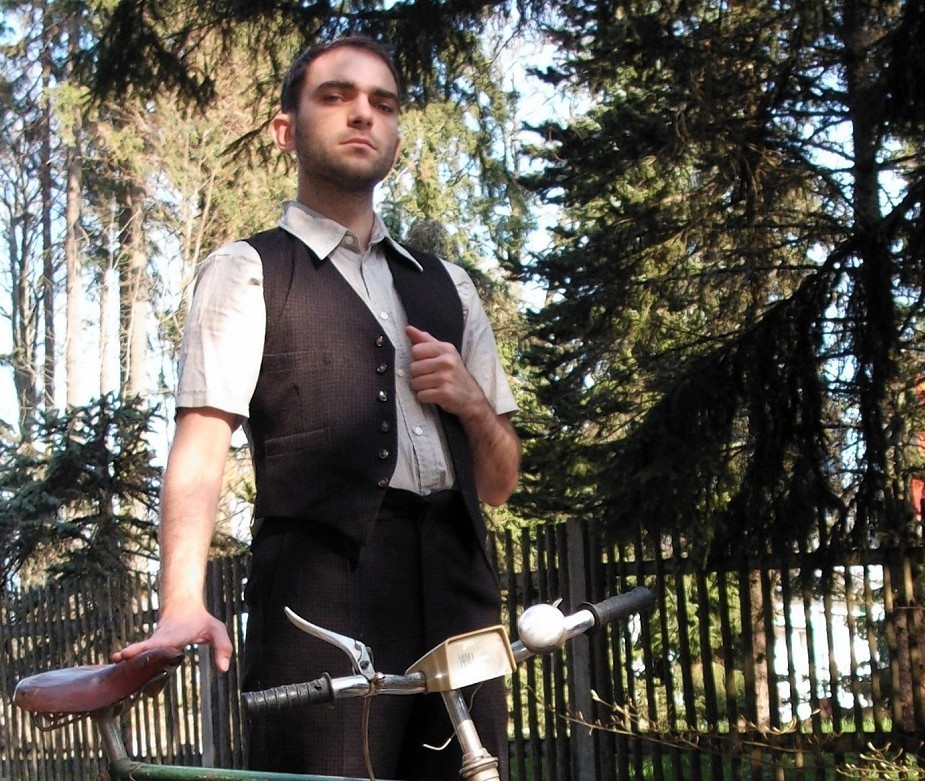 A micro-budget movie based on the extraordinary adventures of a hardy Buchan cyclist will gets its first tour of Scotland next month.
Profoundly deaf James Duthie became something of a celebrity when he rode from his home at Cairnbulg, near Fraserburgh, into the frozen plains of the Arctic Circle in 1951.
His journal, which recorded in great detail his epic voyage, was turned into the little seen feature Dummy Jim by award-winning film-maker Matt Hulse.
Yesterday, Mr Hulse announced that his movie, which was partly filmed in the north-east corner with local schoolchildren, will be shown at a series of special screenings across Scotland.
The tour begins at Glasgow Film Theatre on Sunday, July 6 and continues to Angus and Wick, before arriving in Aberdeenshire on July 10 at Huntly. It will roll on to Banchory the next day, followed by a showing at Aden Country Park, Mintlaw, on July 12.
The tour goes on to Eden Court, Inverness on July 13; the Salmon Bothy at Portsoy on July 14; Lonach Hall, Stathdon on July 15 and finally Edinburgh Film House on July 17.
Shortly after the tour, the 85-minute film – which stars deaf actor Samuel Dore as Mr Duthie – will be released on DVD.
"I'm thrilled to be taking Dummy Jim on tour," said Mr Hulse last night. "After spending 12 years developing the film, the past year since release has been a whirlwind.
"I'm really looking forward to bringing Dummy Jim home and introducing him to communities across Scotland."
The film has been a hit at festivals throughout the world and was nominated for the Edinburgh Film Festival's Michael Powell award.
The tour has been supported by Film Hub Scotland and the Saltire Society, in partnership with the Berwick Film and Media Arts Festival.
Film Hub manager Sambrooke Scott said: "We're delighted to be able to support Matt's unique and charming film."