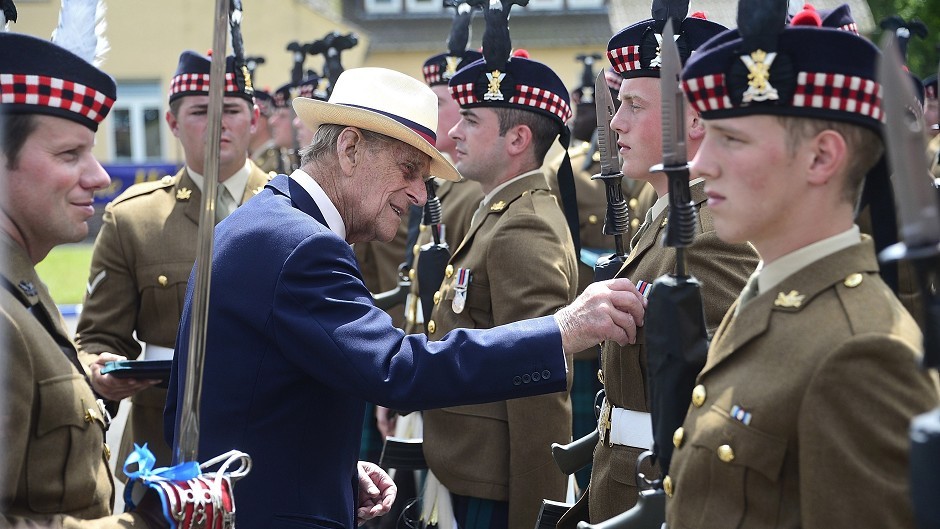 Aberdeen will host a parade for Scottish troops on their return from Afghanistan tomorrow.
Crowds are expected to line the streets as the 4th Battalion Royal Regiment of Scotland (4 Scots) march down Union Street.
The 250 soldiers, also known as the Highlanders, will begin their march from Albyn Place at 12.30pm.
They will then head down Union Street towards the Castlegate, accompanied by the battalion's pipes and drums.
Aberdeen's Lord Provost, George Adam, will take the salute alongside Lieutenant General Sir Peter Graham KCB CBE as the troops pass the city's Town House.
Sir Peter was the last colonel of the Gordon Highlanders, which recruited from across the north-east and became the Highlanders with the amalgamation of the Scottish infantry regiments.
A short ceremony will then take place at the Gordon Highlanders Memorial in the Castlegate.
Mr Adam said: "There is really strong support for the armed forces in Aberdeen and people are very proud to see the Highlanders coming back to their historic home.
"They've had a long, tough deployment in Afghanistan and this is a chance for everyone to line Union Street and show how much we appreciate them."
A series of temporary traffic restrictions in place throughout the afternoon.
Alford Place and Albyn Place from Albyn Grove to Union Street's Junction with Holdburn Street will be closed from 11.30am until 12.40pm.
Union Street will be completely closed between 12.15pm and 1.30pm, as will Castle Street, Back Wynd and King Street between Castle Street and the East North Street junction.
Right turn bans from King Street to West North Street, Skene Street to Rosemount Viaduct and Holdburn Street to Willowbank Road will be suspended between 12.15pm and 1.30pm.