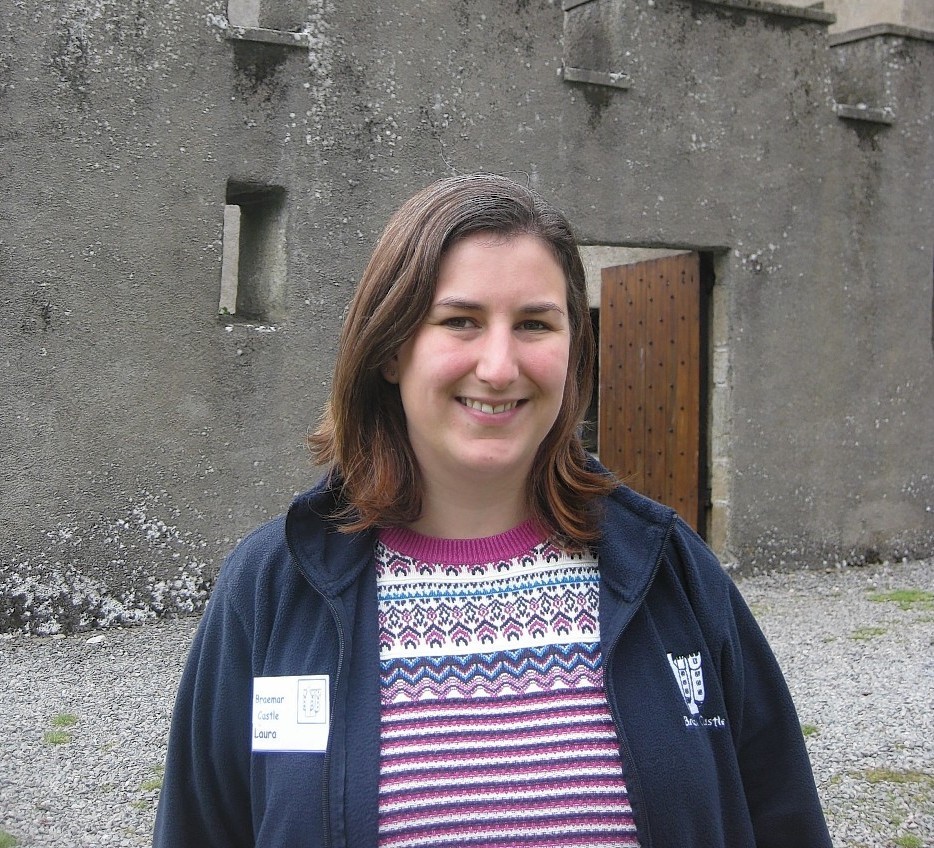 A community-run visitor attraction on Deeside with a 386-year history is looking to the future with plans for a visitor centre.
Braemar Castle has been run by a group of volunteers since 2006 who have recently employed a full-time castle manager to oversee the day-to-day running of venue.
Archaeology and Celtic studies graduate Laura McMeekin made the move from Glasgow to the north-east to take up the post last week and is already settling in to life in Braemar.
Simon Blackett, chairman of Braemar Community Ltd, said: "Laura's arrival will give support to the volunteers and make the operation of the castle more sustainable in the long run.
"We've already benefited from her experience, she was here in time to host our schools' visits week with over 160 children from Deeside schools enjoying our Bannockburn workshops and castle tours."
Ms McMeekin, 27, former visitor services team leader at the National Museum of Rural Life in East Kilbride, added: "There is so much potential for the castle and it is going really well so far.
"Braemar is very different to Glasgow but I already feel as though I am getting to know a few faces when I see them in the streets."
The castle was originally built as a hunting lodge in 1628 by the 2nd Earl of Marr, an adviser to the Stewart royal family in Scotland, but was forfeited after the 1715 Jacobite rebellion.
It then became a summer home for the Farquharson family, who used it to entertain Queen Victoria, but decided to sell it in 2006. The local community rallied together to secure a 50 year lease on the castle from the Invercauld Estate and are in charge of the restoration of the building.
So far £400,000 has been raised for work on the roof and chimneys, which is due to be completed in September, but Mr Blackett says more money is needed to repair the harling, instal heating, develop a landscape plan and build a visitor centre.
Mr Blackett said: "We want to develop better visitor facilities at Braemar Castle and hope to improve the toilets and car park.
"We have no specific proposals at the moment but we want to build a visitor centre.
"We do not know where it would be exactly but we hope to begin consultation and develop it within the next five years.
"We also hope to add a small catering kitchen as at the moment what we have is less than ideal."