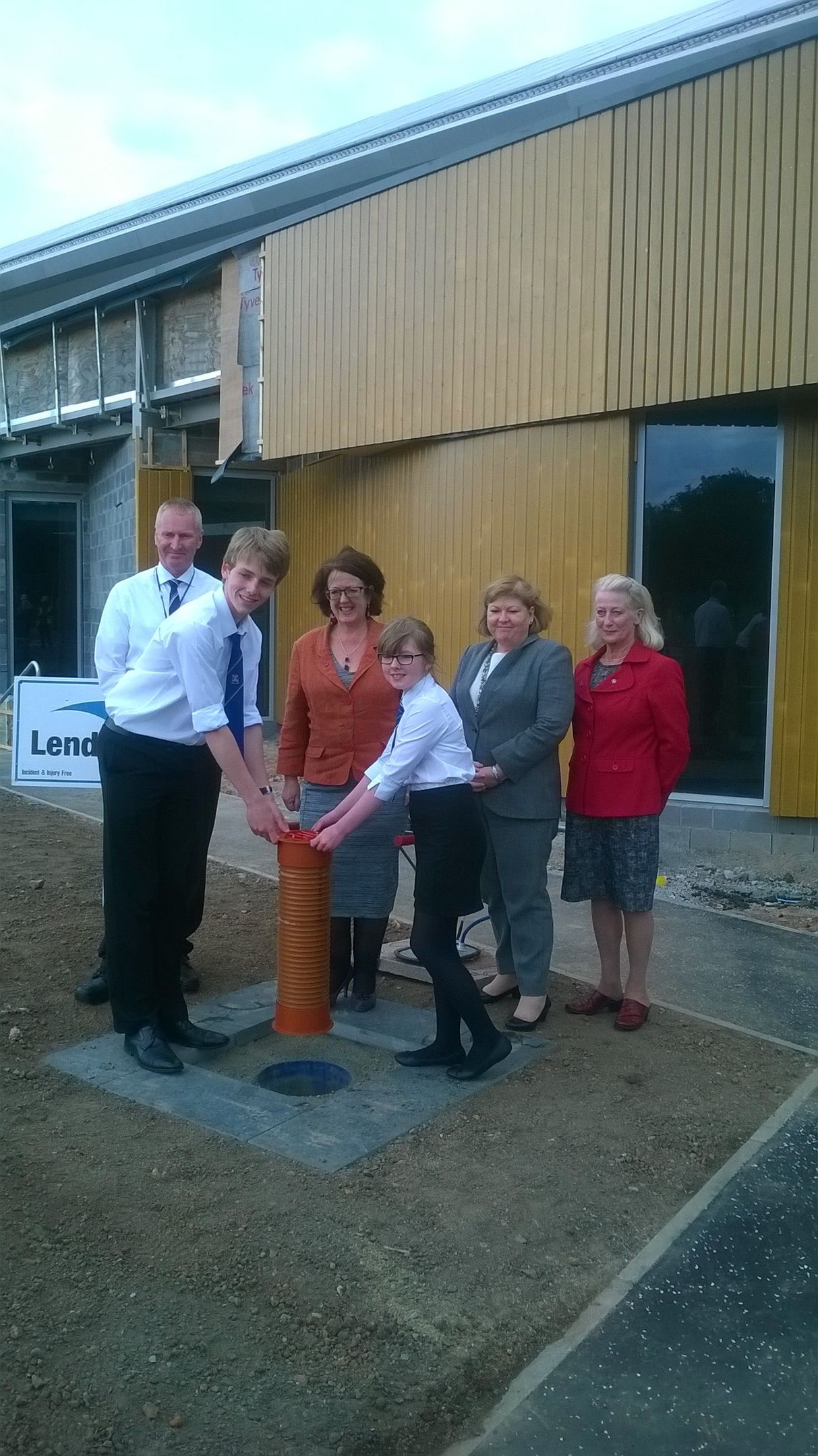 Pupils from an Aberdeenshire school which is due to close its doors for the last time this week have buried a time capsule in the grounds.
Youngsters from Mearns Academy in Laurencekirk will move into their new £23million community campus after the summer holidays.
The building, which is nearing completion, has enough space for 640 pupils with a gym and library for locals to use.
To mark the move, a closing ceremony has been held at the old school for pupils, teachers and parents.
A time capsule containing an up-to-date history of the academy, the signatures of all pupils and teachers and photographs of the current building has also been buried in the grounds.
School rector Ian Parkin said: "The building has served the Mearns well for generations but the school community has outgrown it in recent years.
"It is, of course, sad to leave the old building behind as it has a long history associated with it, but we need to remember that it is the pupils, parents and staff – not the building – that make the Mearns Academy school ethos so special.
"All of us are excited about moving to the new building next term and looking forward to the next chapter in the history of our school."