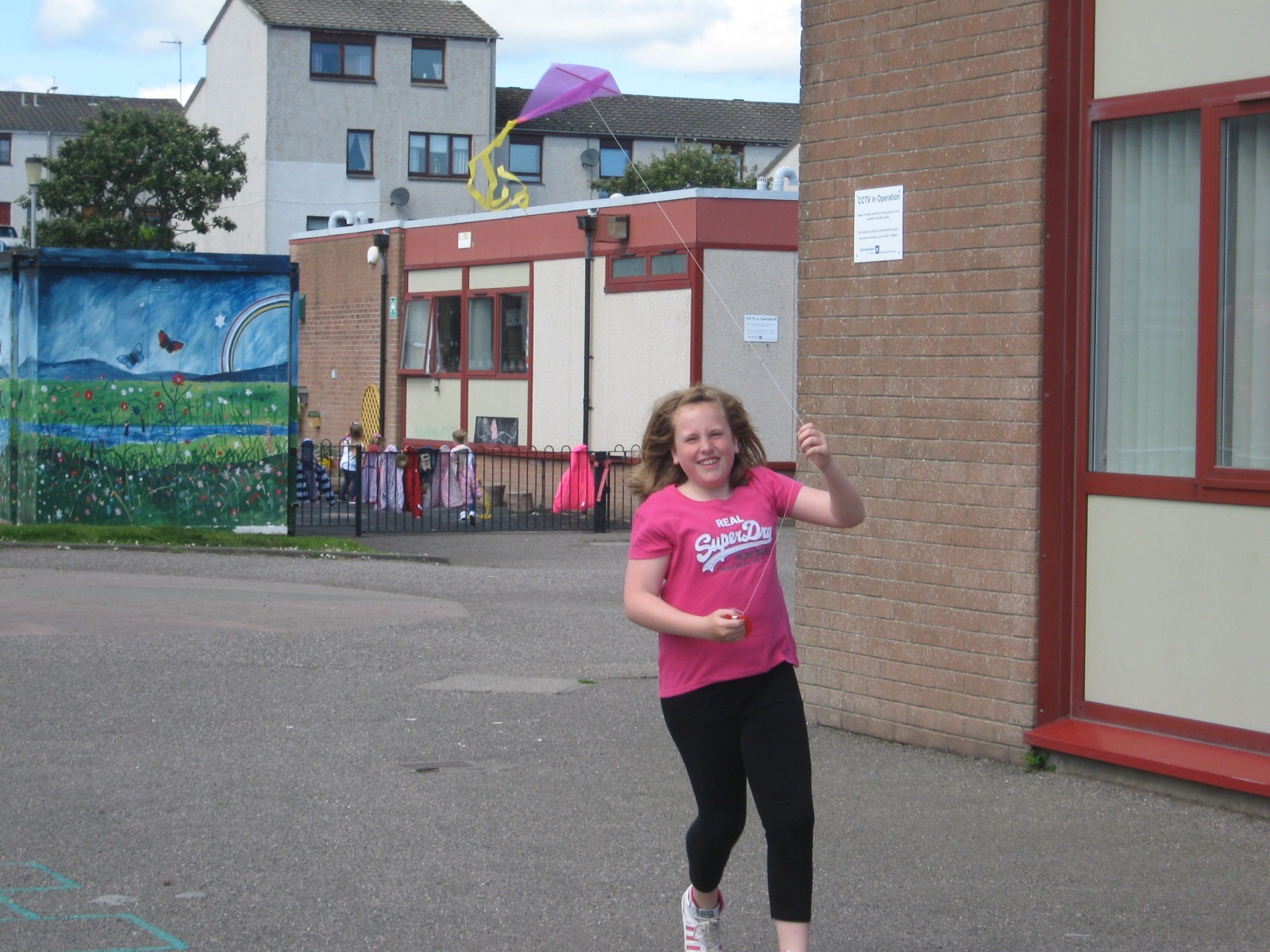 The sky filled with colour above a north-east primary school as staff and pupils celebrated a milestone anniversary.
Hundreds of hand-made kites were flown in the air to mark 40 years since Peterhead's Meethill School first opened its doors.
It was part of a series of celebrations which began with a fun day organised by the parent council.
Head teacher Elaine Philip said: "It has just been an absolutely fantastic time.
"We had a lot of people along to the fun day which featured a display of old photographs from the school. It was a nice trip down memory lane for some of our former pupils."
Children have been encouraged to wear red – or more specifically, ruby, in keeping with the anniversary's theme – for a variety of special activities this week, including a disco.
Youngsters also threw a street party at the front of the school and took part in a sponsored walk around the playground.
Mrs Philip said: "The main event was when the children made their own kits in purple and yellow, which are the school's colours.
"There were 220 of them, one for each child at the school. It was great to see all the kites fluttering above the school at once. All the children had a lot of fun doing it and the weather couldn't have been better."
The school's nursery was built several years after the main building opened for business. It celebrated its 25th birthday last year.
Nearby Clerkhill School had its ruby celebrations in 2009.