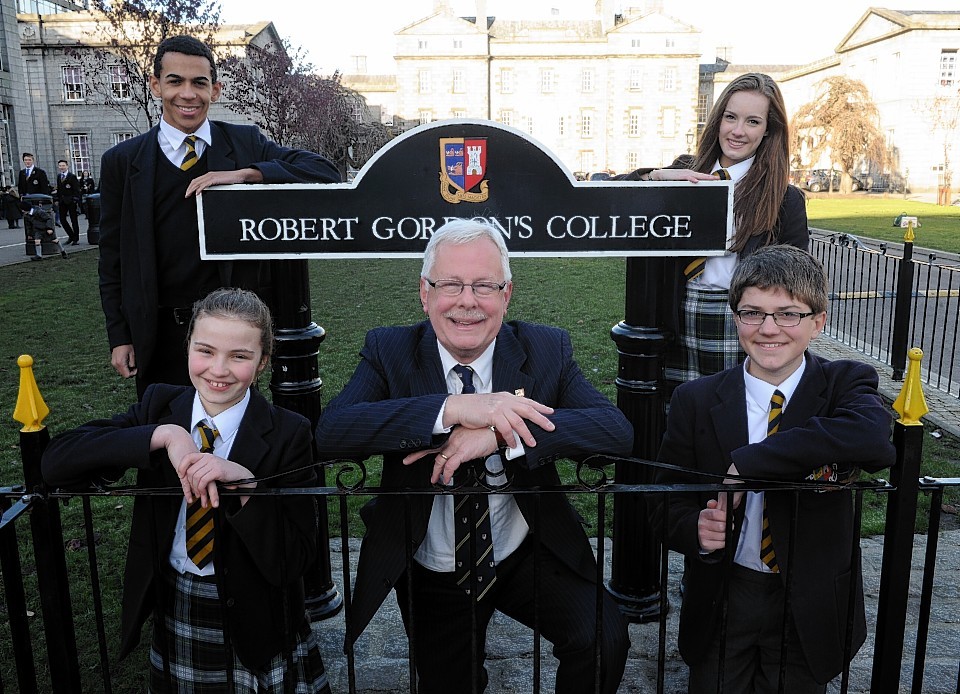 The UK's largest school science centre, which is being built in Aberdeen, will help prepare pupils for higher education with university-style facilities.
Robert Gordon's College are constructing a 60,000 sq ft science and technology centre at Schoolhill which will be dedicated to physics, chemistry, biology, computing and technological studies.
Outgoing head of college Hugh Ouston said he expects the number of pupils choosing to study science subjects to rise thanks to the £12million development at the city's Schoolhill, which also includes the Craig Centre for Performing Arts.
He said: "The teachers themselves have been involved in designing the science centre and there has been intimate contact between the architects and the staff.
"The laboratories are beautifully laid out with a particular aim at the pratical side of sciences.
"We have a very strong focus on advanced highers and sixth year pupils have to do a lot of their own investigation work.
"The new building will have a sixth year-only laboratory, a chemistry instrument room and a physics optics lab – which you would only normally see in a university."
The three-phase investment programme – which began with a new junior school and will finish with a sports complex – is one of the most significant in the school's history which dates back to 1750.
The independent school has recently secured two new permanent bursaries and almost 200 pupils who attend the school do so with the help of financial aid.
Mr Ouston said he was "very passionate" about ensuring the school was accessible for all children. He added: "That is what is so good about the school – it is a lovely mix of the whole of Aberdeen.
"There is the potential for children from anywhere in Aberdeen to attend the school."
Mr Ouston announced his retirement in March last year and will be succeeded by Simon Mills, former headmaster of Lomond School in Helensburgh, who takes up his new post in August before the new centre is due to open in October.
"There will always be something just around the corner or happening in the next 12 months in a school but I have known about this for some time," Mr Ouston said.
"I have been enjoying briefing my successor Simon Mills who is as excited as I am about the new science centre."