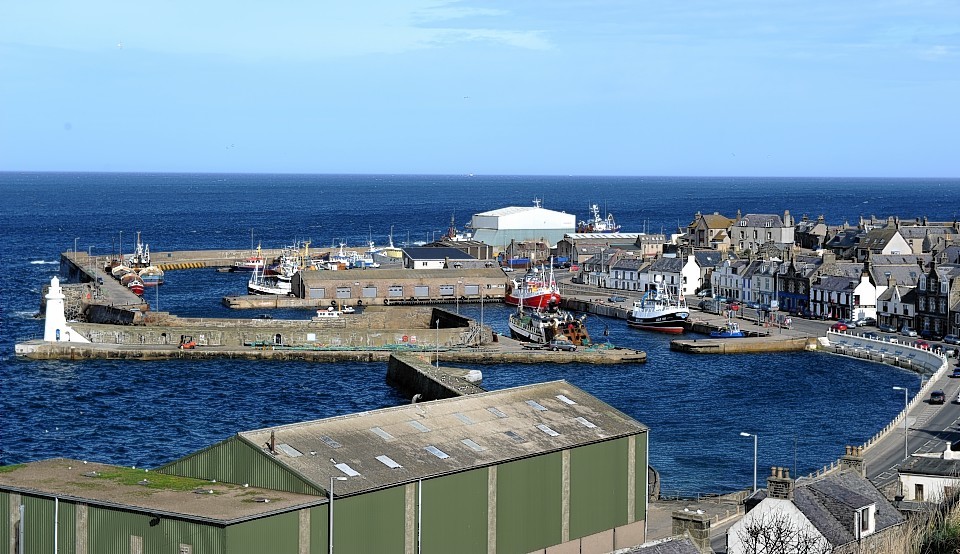 Aberdeenshire councillors have agreed to continue planning and developing investment and improvement plans for seven north-east harbours.
The sites at Macduff, Banff, Stonehaven, Portsoy, Rosehearty, Gourdon and Johnshaven were discussed by councillors at the infrastructure services committee meeting yesterday.
"The harbours in Aberdeenshire are split into three areas," said councillor Alan Buchan, vice chairman of the committee.
"We have the commercial harbour at Macduff which we want to deepen to allow in larger vessels.
"We have the two marina harbours at Stonehaven and Banff. Both of these are doing well, and Banff in particular has a waiting list.
"Then we have four others, the community harbours."
A report compiled for the councillors by principal harbour engineer George Cameron noted that there is a backlog of maintenance work required on the harbours, which will continue to be a top priority and a main use of available finances.
It also outlined suggestions for improvements to be made to each harbour.
Regarding the council's only commercial harbour, Mr Cameron said: "There is uncertainty about the future direction of the fishing industry and efforts need to be made to find alternative or new uses for the harbour which can ensure that the related industries and valuable sources of employment and economic wellbeing for the community are preserved.
"In particular, new business opportunities linked to, for example, the offshore wind farm and vessel supply industries need to be explored in partnership with the various stakeholders."
Suggestions were also put forward regarding the improvement of leisure facilities, including the provision of restaurants and improved sailing and diving facilities in Banff, and a marina in Stonehaven.
The four community harbours are the most difficult for the council to deal with. These were described by councillors yesterday as 'hubs of the community but with very little commercial benefit'.
Mr Buchan said: "These are so tidal dependent, it's difficult to get into them at certain tide times, so we need to do something to try to improve these.
"We need to look at more opportunities for tourism and for leisure across the harbours."