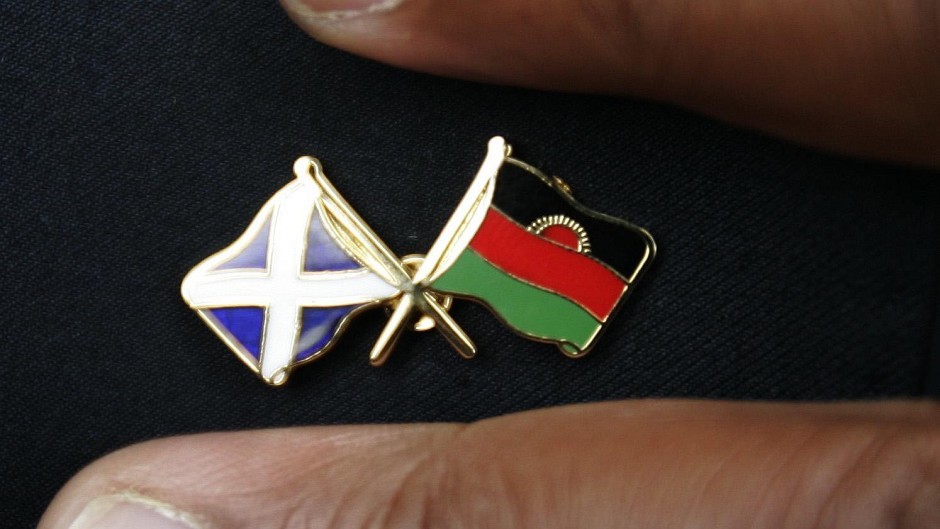 An MSP has clashed with Aberdeen City Council over its refusal to fly the national flag of Malawi to commemorate its independence from the British Empire.
Maureen Watt (SNP), who represents Aberdeen South and North Kincardine, said she was disappointed that Labour Lord Provost George Adam had rejected the request.
She said the gesture would have been a fitting way to celebrate the 50th anniversary of the African nation's independence.
But in letter to the MSP, Mr Adam said it was not practical to fly the flag because there were a total of 68 national days celebrated over the course of a year.
Ms Watt, convener of the Scottish Parliament's cross-party group on Malawi, said other councils including Glasgow, Stirling and Edinburgh and the Westminster flew the Malawi flag on Sunday.
"George Adam's decision to prevent the Malawi flag from being flown over the Town House is deeply disappointing," she added.
"There have been Malawians living and contributing to life in Aberdeen for decades.
"It would have been a fitting recognition to them to recognise their very special day of 50 years of Independence."
A spokesman for Aberdeen City Council said it had nothing to add to Mr Adam's letter.