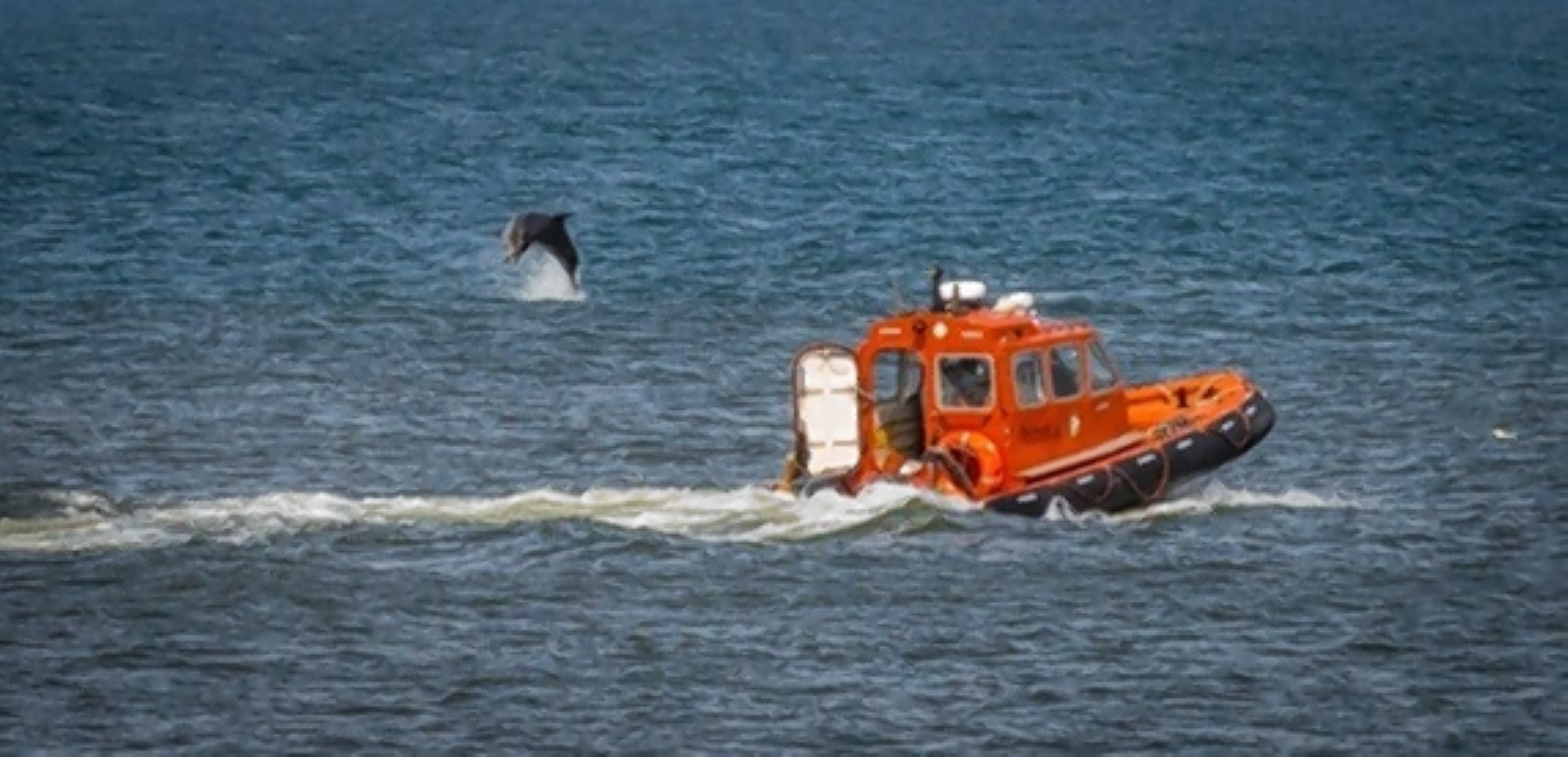 Wildlife experts have warned boat owners not to get too close to dolphins, whales and porpoises as the summer holidays get under way.
The animals are protected by law from intentional or reckless disturbance, harassment, killing and injury.

Scottish Natural Heritage has warned the cetaceans can become disorientated or separated from their young through the use of smaller, high-speed craft such as power boats and jet skis – leaving them at risk of injury.
North Star Shipping was reported to the police after a woman claimed she witnessed a group of animals being chased through the water near Aberdeen harbour on June 3.
But the company, which was carrying out an emergency response exercise, has vigorously denied the allegations and insisted the dolphins were merely playing with the boats.
The woman, who did not want to be named, said: "There were about five dolphins with their calves and the men in the boats looked like they were like they were chasing them simply for entertainment."
Experts at both the Institute of Biological and Environmental Sciences at Aberdeen University and Whale and Dolphin Conservation said it was impossible to tell from the photographs if the dolphins had been deliberately disturbed.
A spokeswoman for the firm said its exercises had been carried out safely and responsibly for decades.
She added: "A huge pleasure for our crew is when the dolphins come out to play. They often interact with us at the bow of the boat or jump in our wake.
"We are always mindful of these beautiful, clever creatures and take care where we trial our vessels and the speeds we use."
A police spokeswoman said inquiries into the complaint were ongoing.
Andy Turner, SNH's wildlife crime officer, said crews should always exercise caution.
"If your boat is approached by dolphins while you're operating a power boat or jet ski, you should reduce your speed and cruise on a steady heading away from the dolphins," he said.
"This gives the dolphins the chance to escape or approach."
Visit www.marinecode.org for more information.