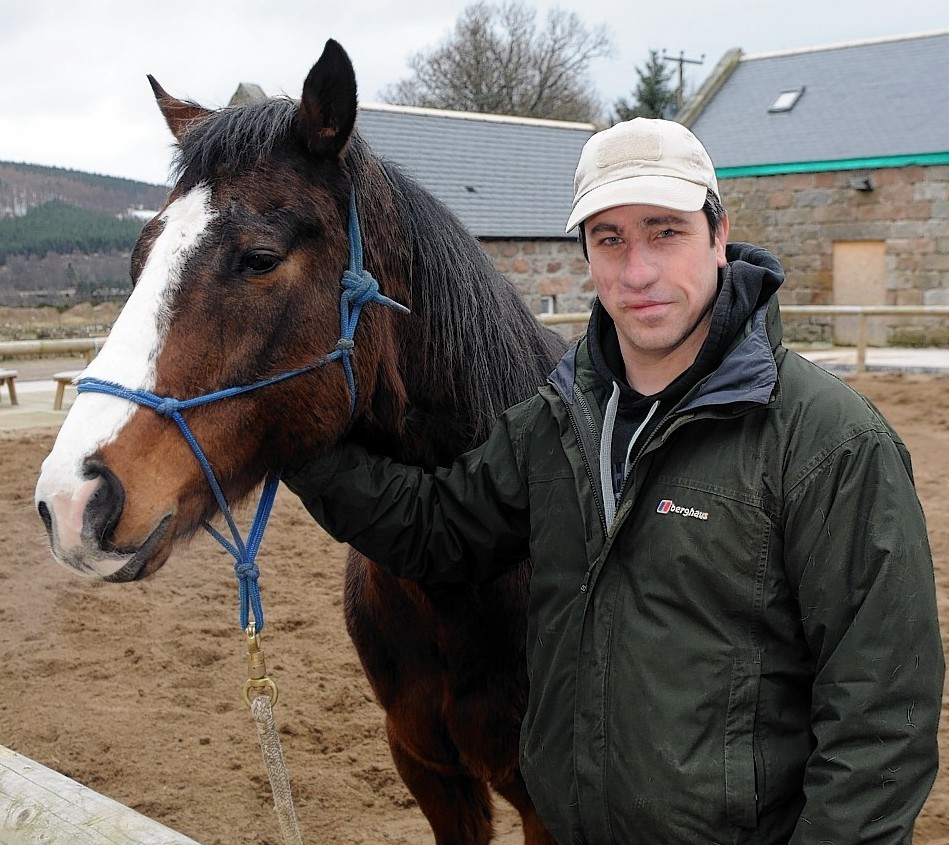 If his children ask him what happened to his face, Corporal Jay Hare tells them he had an accident with fireworks.
It is not strictly a lie. On November 5, 2008, he stepped on an improvised explosive device (IED) while on patrol in the Sangin Valley in Afghanistan during his third tour with 45 Commando Royal Marines.
The 33-year-old remembers everything about the blast – from being blown into the air to waking up in hospital in Birmingham two weeks later, certain he was still in Afghanistan.
Cpl Hare lost his left leg below the knee, his left eye and some fingers. He suffered shrapnel damage to his right arm and right knee, and has been left with severe facial scarring which he says makes him "almost unrecognisable" from before.
It was the second time he had been injured, after he suffered shrapnel wounds in a suicide bomb attack 18 months previously.
He said: "I remember going up and down in the air and not recognising the pain, but thinking 'I've been blown up again'".
The father-of-two, who is married to Lena, spent the night at Camp Bastion – the main base for UK troops in Afghanistan – before being flown back to hospital in Birmingham where he spent two weeks in an induced coma.
"My wife was talking to me when I came round, and I couldn't figure out why she was there," he said.
"I was telling her to cover up as she was in Muslim country. I was adamant we were still in Afghanistan.
"My brother and sister were there too. At one point, I grabbed my brother and pulled him onto the bed as there was a light flickering and I thought it was a sniper."
He spent five weeks at the hospital, before going to a rehabilitation centre in Surrey for another few weeks. By the following May, he was back with 45 Commando in an admin role and is still a serving corporal.
His road to recovery has been a long one – helped in part by Aboyne-based charity Horseback UK.
The organisation was set up by former Marine Jock Hutchison, to help wounded veterans by using horses to improve their rehabilitation, mobility and confidence.
Mr Hutchison said: "All the guys here have been through recovery, they have been physically or mentally injured, or both.
"The medical care on the field is amazing. People make it home now who wouldn't have 20 years ago.
"As their recovery progresses, they're fitted with prosthetics and get in to a regime, but when they come to an end of that clinical recovery and have mastered the prosthetics, many of them are left feeling like they don't have a purpose.
"Isolation is the greatest danger people face on the road to recovery. We're here for that transition leg, to let the guys see they have a purpose and a reason to help other people."
Cpl Hare was one of the first people to visit the charity, and for the last four years has been seconded there.
He has now moved his family to Deeside so he can continue his work when he becomes a civilian later this year.
He said: "On my first day here, we built a fence. Some of us had never built a fence before and we had no idea what to do, but we were back working in a team. I enjoyed the attitude of 'for the boys, by the boys'.
"Despite our injuries, we managed to put up 30 metres (98ft) of fencing and it's still there today. We got to sit back and see we were still part of a team and say 'I'm worth something' – there are jobs out there which we can do."
TOMORROW: Find out what Horseback UK is doing to help veterans find a new livelihood