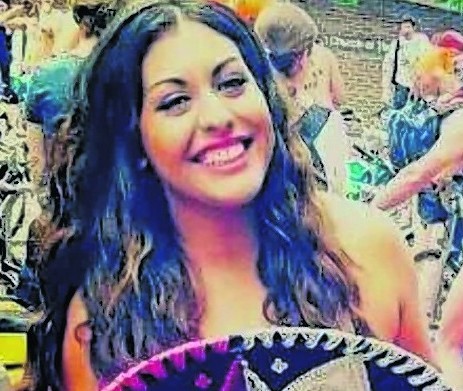 A north-east woman has raised nearly £9,000 in a nude cycle challenge to raise money for her aunt's medical bills.
Ale Ramirez, from Tillyfourie, took part in World Naked Bike Ride in London wearing just a sombrero and a pair of bikini bottoms.
Her aunt Liliana is having treatment for breast cancer for the third time, and her mother Gina passed away from the disease when Miss Ramirez was 15.
The 24-year-old said: "My aunt who lives in Mexico is fighting breast cancer for the third time.
"Her medical bills are through the roof.
"Her husband has been left with huge medical expenses currently in the region of £50,000.
"I wanted to help her in any way I could, money problems are the last thing you would want to worry about when ill."
Miss Ramirez originally hoped to raise £1,000, but as the donations began flooding in she upped her target to £10,000 and has now nearly reached it.
She added: "When I first set up an online donations page, I set it at £1,000.
"I didn't know what people would want to donate but a friend decided to change it to £10,000.
"I can't believe how many people have come forward and helped out."
To donate visit www.gofundme.com/9s8tpo before the end of July.