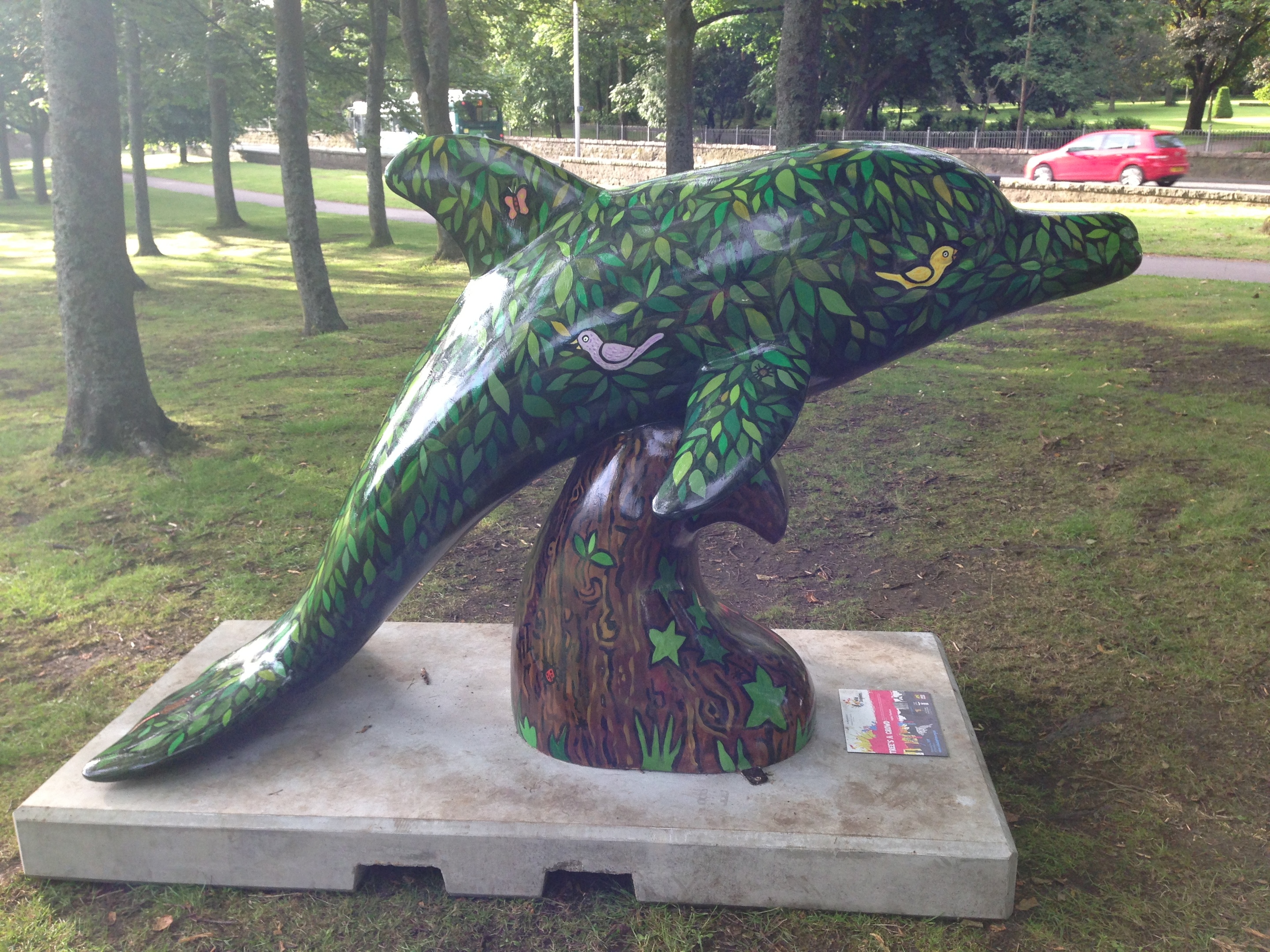 Two dolphin sculptures that form part of a popular summer art trail have been vandalised, just weeks after being installed in Aberdeen parks.
Vandals have targeted Archie, the dolphin designed for the Royal Aberdeen Children's Hospital, in Victoria Park and Tree's a Crowd in nearby Westburn Park.
Police believe the culprits used bolt-cutters to remove Archie from his plinth, while Tree's a Crowd appears to have been pulled from the base. Both were found abandoned nearby by a member of the public, who alerted police.
Last night the charities behind the Wild Dolphin art trail, which has proved popular with families, said it was "disappointing" the sculptures had been targeted.
Cassie Thompson, director of fundraising at The Archie Foundation, said the charity was "angry and sad" that the pair had been vandalised, especially since Archie had been designed in aid of sick kids across the north-east.
She added: "The Wild Dolphins art trail is already a huge success, while also raising awareness and vital funds for our work. People are furious about the vandalism and have been asking how they can offer support."
The sculptures, along with the 48 others that have been dotted around Aberdeen, will be auctioned off in September to raise money for Archie and the Whale and Dolphin Conservation Trust (WDC).
Stine Bang, events fundraising manager at WDC, said: "Unfortunately both dolphins have had to be removed so we can repair them but we hope they will be back on display very soon so everyone can enjoy them again.
"We have had such an amazing response to the dolphins and this is so disappointing as families and visitors have been having a fantastic time spotting them all over Aberdeen."
Rosemount councillor Bill Cormie said he was "very disappointed" that the dolphins had been targeted.
"It is really sad that this has happened. The dolphins are a great attraction to many, especially to children, and also now in the school holidays. There is no need for vandalism like this.
"The one at Westburn was at the gates and in public view, so someone has perhaps seen something."
A police spokeswoman confirmed they were aware of the incident.
She said: "The one at Westburn Park appears to have been pulled from its base, while the other at Victoria Park appears to have had its bolts cut."