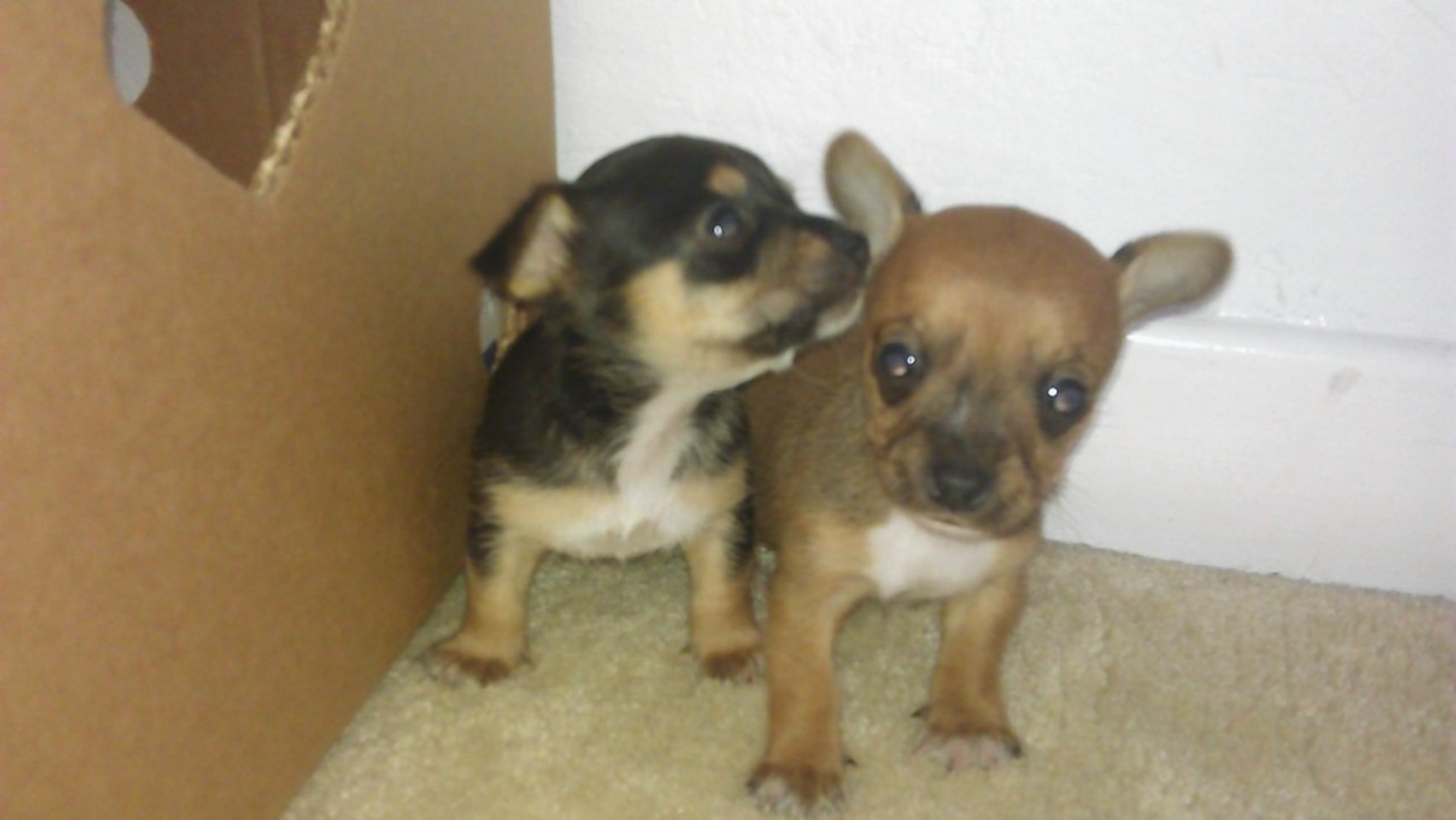 Police were last night hunting for eight tiny puppies snatched from a north-east farmhouse which was previously used as an illegal pet shop.
The Jackawawas – Chihuahua-Jack Russell crosses – were taken from their mother during a nighttime raid on a dog breeding business in Aberdeenshire.
Police said the theft had put the pups' lives at risk.
A spokeswoman said the dogs were only five weeks old and had not yet been weaned-off their mother's milk, meaning they were too young to leave their home.
The puppies were taken sometime between 8pm on Wednesday and 8am the following day.
Last night, Mike Flynn, Scottish SPCA chief superintendent, said: "We are always deeply concerned by reports of pets being stolen.
"This case is particularly distressing for both the animals and their owner as the pups are too young to be away from their mother."
He added: "We would urge anyone with information to contact police."
Jackawawa pups can fetch several hundred pounds each.
The dogs were taken from East Mains of Ardlogie, near Fyvie, which was previously used as an illegal pet shop.
In October, Banff teenager Frank James admitted three charges of neglecting animals at the property.
At Aberdeen Sheriff Court, he pleaded guilty to running a pet shop without a licence and failing to maintain standards for 72 dogs and pups.
The offences were committed between March 2012 and March 2013.
The dogs did not have access to food or water and James, 19, failed to deal with the risk of disease, which included eye and ear infections and inflamed paws.
The living conditions of the dogs were heavily contaminated and were not cleaned daily.
Earlier this year, a pair of days-old pet lambs were stolen from a house on the outskirts of New Deer.
Weeks later, thieves had a change of heart and returned the animals, named Phyllis and Hilda.
Anyone with information about the stolen pups has been urged to contact police on 101, or Crimestoppers on 0800 555111.