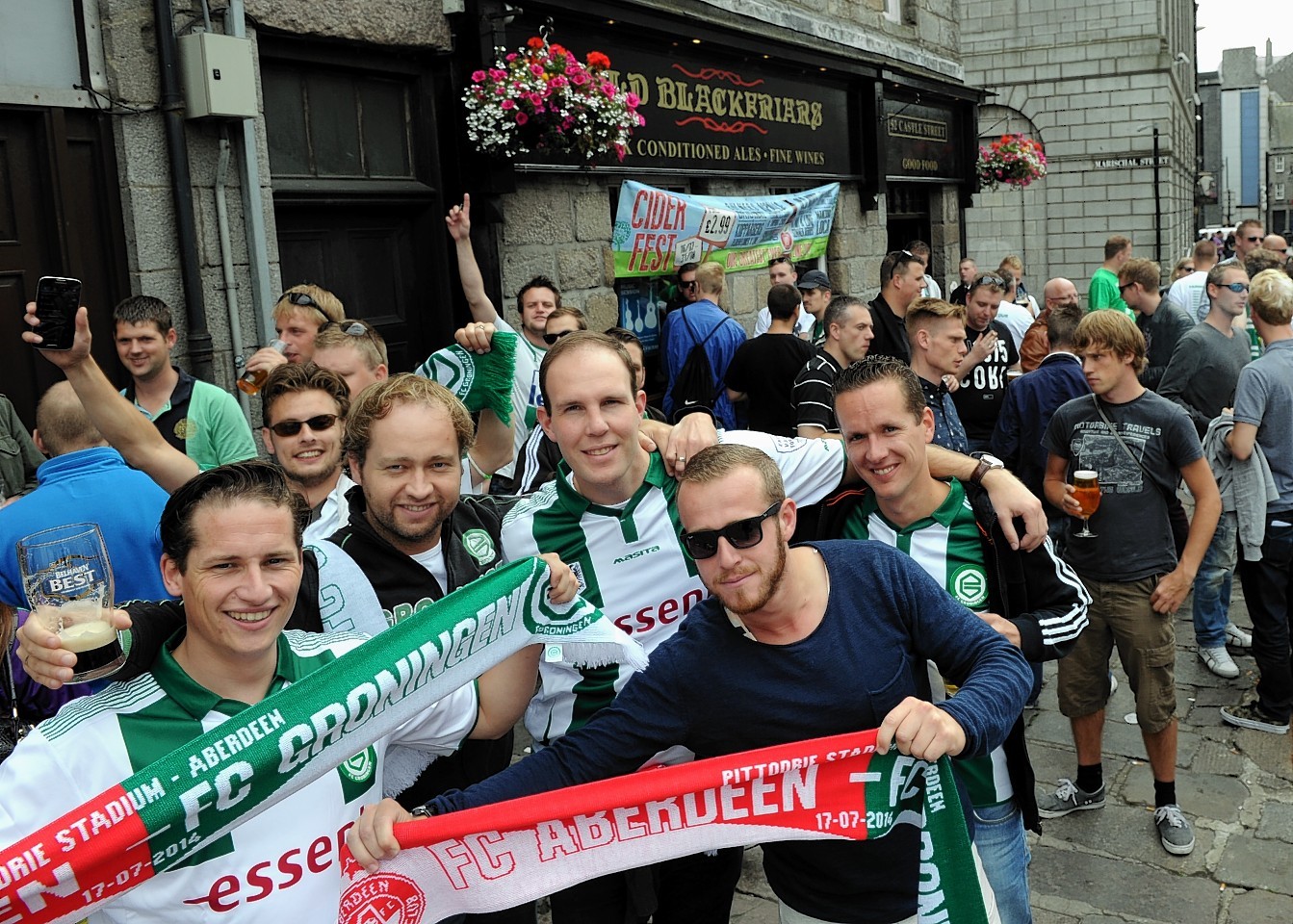 It wasn't the green and white of a Scottish club, but those of a football team from further afield that had Aberdeen bustling today.
Just shy of 700 Dutch football fans brought their buzz to the former city centre of Aberdeen in the Castlegate this afternoon.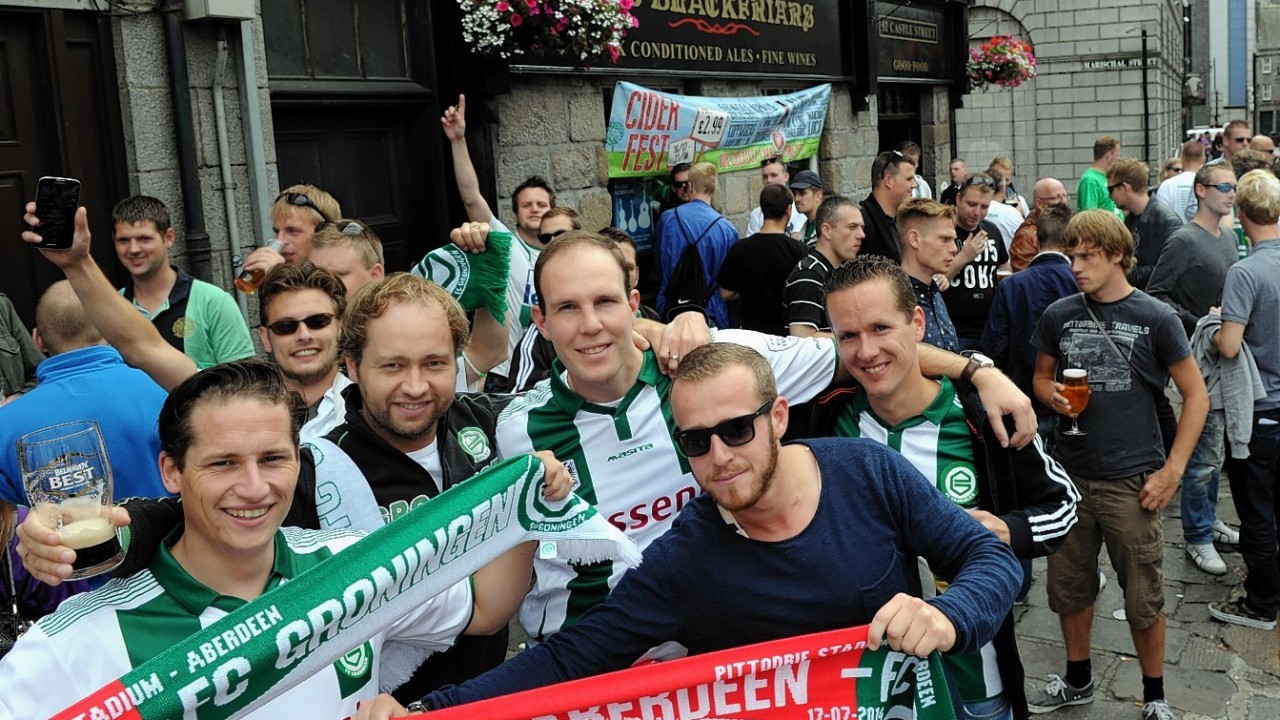 FC Groningan fans have packed out the Old Blackfriars, The Carlton and Sinatra's bars, and swarmed around the Mercat Cross before the club's Europa League clash with Aberdeen FC yesterday.
The bulk of the fans left Groningen, in the north of the Netherlands, by coach on Wednesday, catching a ferry over the English Channel from Calais in France to Dover before their buses drove them north.
And this afternoon fans were confident of their team's success.
Stefan Hummel is a steward for FC Groningen and travelled over for work.
The 28-year-old, of Groningen, said: "It was a long trip. I've never been to Scotland before, it's nice – nice people. We're going back after the game. We were napping on the bus, and sleeping a little."
He added: "You've got a nice player, Rooney, he is fast. Everyone is saying he is the cousin of the other Rooney."
Another passionate FC Groningen fan, Eric Smit, said: "It's my first time in Aberdeen and I'm hoping it's not the last time. The only thing is – everything is grey. It's a beautiful city but it's 50 colours grey."
He added, no matter the outcome of the game, that the supporters were "going to have fun".
Mark Nijborg, 43, an electrical engineer from Groningen, said: "This is my first time in Scotland, I have already been to England but we have always liked Scotland.
"When we got into the UEFA seven years ago we played against Fiorentino, we were almost 3,000 supporters strong. When Groningen has the chance, we're happy, and we go everywhere."
One of the crowd – Erik Tammelring – said: "Groningen is far away. We're here with 659 people, and normally there are more."
Dons fan, Rob McIntyre, speaking at the Castlegate yesterday, said the Dutch crowd was "good for the city".
He added: "They look to be having a good time."