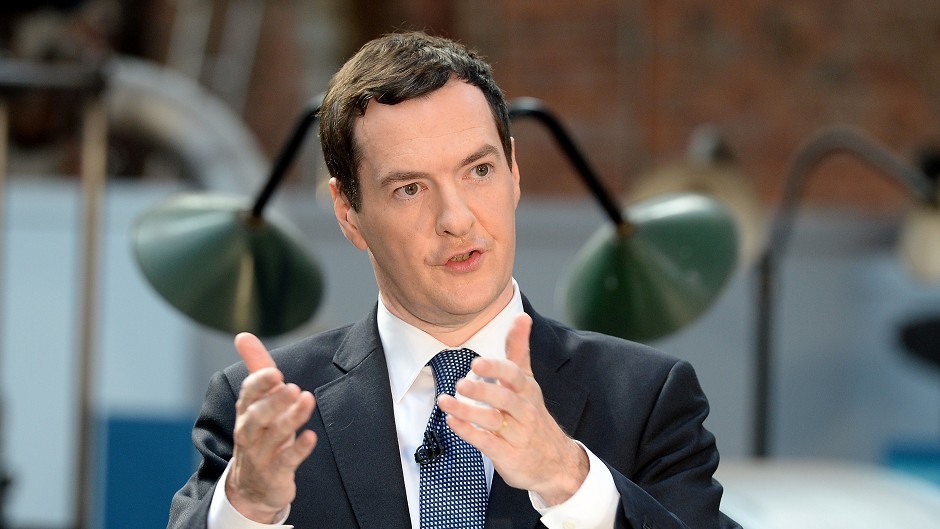 An Aberdeen bid to secure City Deal status from the UK Government will be looked at "carefully", Chancellor George Osborne has promised.
Glasgow became the first Scottish city to benefit from the policy with an announcement from David Cameron earlier this month of a £500million investment from Westminster.
The regional agreement, which also covers neighbouring council areas, provides extra levers to boost growth including the ability to "earn back" tax from the Treasury, control transport budgets and plug skills gaps.
The impact on the Glasgow area has been predicted to be significant, creating up to 28,000 jobs over the next 20 years and boosting growth by £1.75billion a year.
Mr Osborne was asked about the chances of an north-east bid, which Aberdeen City officials are currently working on along with their Aberdeenshire counterparts.
The Conservative MP said: "I will be very interested to look carefully at any proposals that Aberdeen and Aberdeenshire have, I know the city reasonably well, from regular visits here.
"We have been working on the Glasgow City Deal which I think everyone should take as a sign of our commitment to Scotland and the great cities of Scotland.
"But I am well aware that Glasgow is not the only city in Scotland."
The positive tone from the Chancellor follows similar comments from senior Liberal Democrat ministers.
Deputy Prime Minister Nick Clegg, who has said he was the "inventor" of the City Deal programme, has said he would be keen to see it expanded in Scotland.
Chief Secretary to the Treasury Danny Alexander also said that Aberdeen could be considered for the scheme.
Aberdeen City Council leader Jenny Laing said: "We would be keen to work with national government to try and secure a City Deal for Aberdeen.
"I think it is important to get the backing of the business community but also from the Scottish Government so we can build as strong a case as possible.
"We have been working closely with Aberdeenshire, at an officer and political level, as we need to show the public and the UK Government that we are serious about the future economic prosperity of the Aberdeen area."