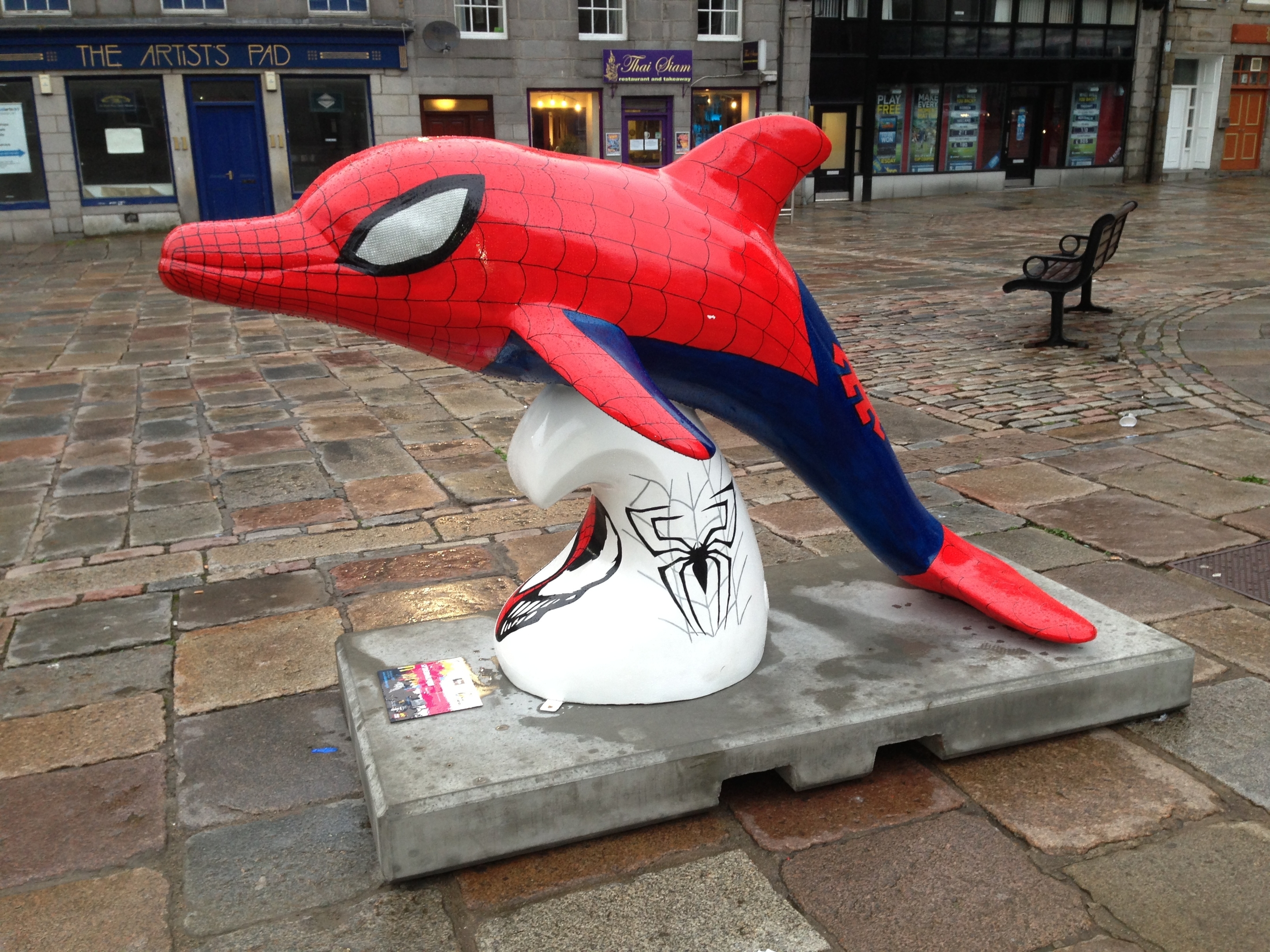 A fourth wild dolphin sculpture which is part of a charity art trail has been vandalised in Aberdeen.
Spider Dolphin at the Castlegate was damaged on Sunday night and has been taken away for repairs.
The life-sized fibreglass model was damaged after being removed from its plinth.
Vandals have previously targeted Archie at Victoria Park, Tree's a Crowd at Westburn Park and Monty at Seaton Park. All have required repairs.
In addition, another two sculptures at Aberdeen Harbour and garden centre Dobbies have been accidentally damaged by people standing and leaning on them.
Stine Bang, events fundraising manager at Whale and Dolphin Conservation, one of the charities that will benefit from an auction of the models later this summer, said they were "disheartened" that another dolphin had been damaged.
"This impacts on time and money but above all, we want to raise as much money as possible for the two charities when we come to auction all the dolphins so we need them to be in great condition," he said.
"It is extremely disappointing for visitors, especially the small children who have really taken a shine to Spider Dolphin."
The 50 dolphins that form the trail will be on display until August 29, before being auctioned off to raise money for WDC and Archie Foundation.
The project has brought visitors to the city from across the UK and has been hugely popular with local people who have been following the trail and ticking off all 50 pieces.
Police are looking into the reports of vandalism and urge anyone with information to contact them on 101.