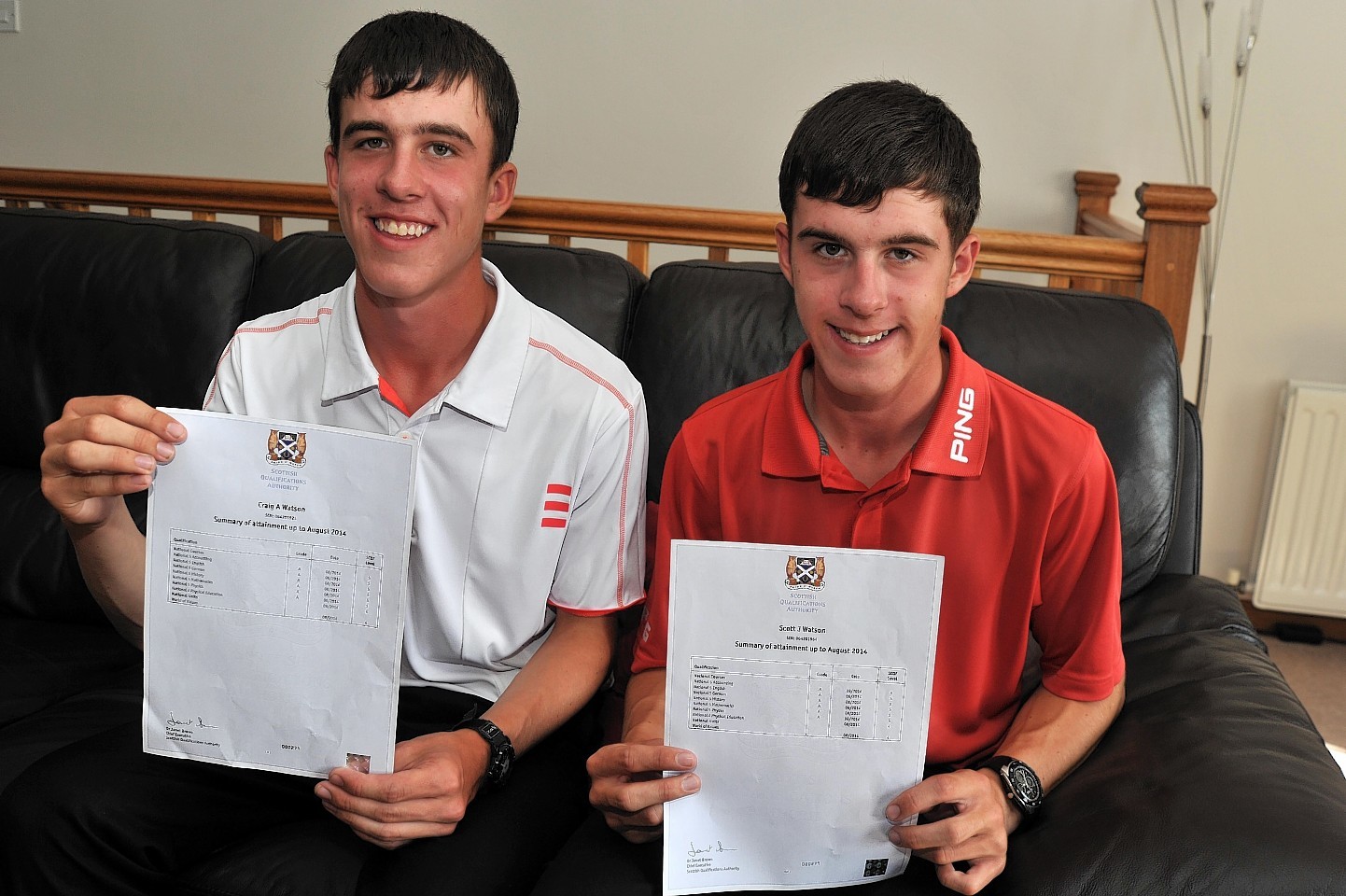 North-east twins Craig and Scott Watson were last night celebrating straight-A exam results.
The identical pair, who attend Peterhead Academy, scored top marks in the same six subjects.
Scott learned about his success when he woke at 4am and saw the results had been sent to him by text.
He said he went straight back to sleep.
"I slept a lot easier after seeing that," he said.
His brother received his results in the same way later that morning.
Both 16-year-olds, from Cruden Bay, studied the same National Five subjects – physics, accounting, history, English, maths and German – and struck gold in all six exams.
They will return to the academy after the summer break to finish fifth year. Afterwards, Scott is keen to study accountancy at the Robert Gordon University in Aberdeen while his brother is considering pursuing a similar career path or law.
Scott said he had expected some B-level scores. "I'm not too bad in exams generally," he said. "I'm nervous walking in, but once you have opened up the paper you just get going with it."
Proud mum June, 47, said: "Its a big relief. I knew they were going to do well, they both got straight As in their prelims, but you never know until you actually see the results with your own eyes.
"They have put in a lot of work for this and its great that's its paid off."
Mrs Watson added despite their constant studies, her boys – born 27 minutes apart – still managed to fit in their favourite past-time: golf.
"Whenever they weren't at their books, they were out on the course," she said.