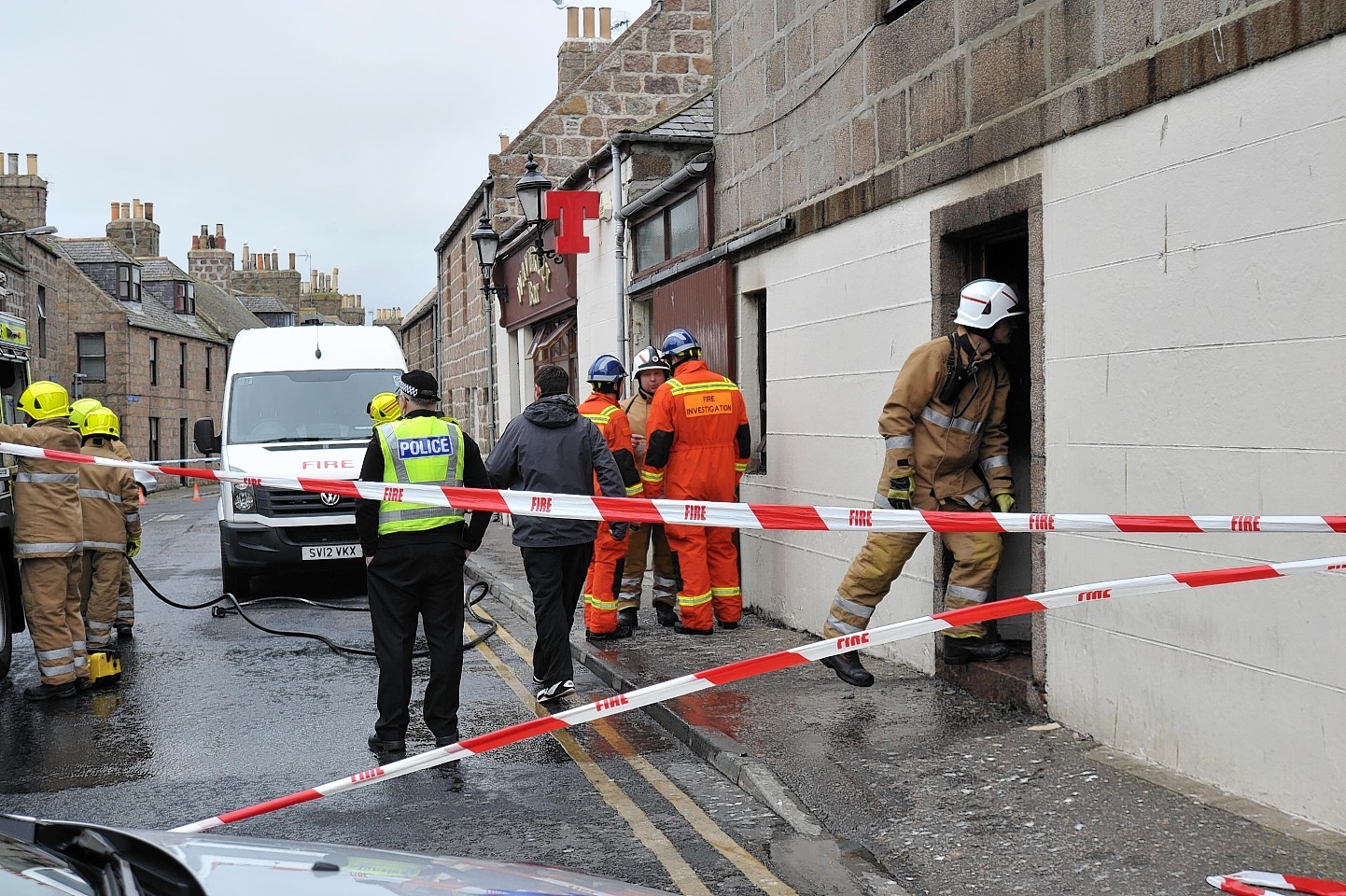 A popular Peterhead hotel which was devastated in a blaze earlier this year has risen from the ashes thanks to the hard work of friends, family and staff.
On Tuesday April 1 a blaze broke out in the basement of the Waverley Hotel in the north-east town's Merchant Street.
Extensive damage forced proprietor Stewart Aiken to close the lounge bar and lodgings but now, four months on, the public has been welcomed back into the refurbished venue.
Mr Aiken said: "Friends, family, customers and staff all mucked in for the refurbishment of the hotel.
"Everyone's been working really hard to get us open again.
"When we opened on Tuesday we sold just short of 300 meals and we got great messages of support – cards, flowers and sweeties."
He added: "We try our best at all times and I think people do see how hard we work."
Following the refurbishment of the Waverley, an Aberdeenshrie councillor has praised the development as a positive step for the town.
Independent councillor Tom Malone said: "It's great news. The Waverley Hotel has been there as long as I can remember and it was tragic what happened with the fire.
"It's wonderful to a see a local business having the confidence to reopen and it demonstrates an increasing air of confidence in Peterhead town centre."
Councillor Malone cited other recent news such as Score's proposed development of the old prison site, Aldi's development of Kirkburn Mill, and the imminent arrival of budget hotel chain Travelodge as evidence of renewed optimism in the area.
The Waverley Hotel, on the corner of Merchant Street and St Andrew Street, was taken over by husband-and-wife team Stewart and Lindsay Aiken in 2005.
Now in their 10th year, the couple employ 28 members of staff in their lounge bar and 10-bedroom hotel.
When the fire broke out in the early hours of April 1, more than 20 guests and staff were forced to flee the building when black smoke began to pour from the basement laundry room.
One man was trapped in an upstairs bedroom and firefighters had to help him to safety.
A faulty clothes dryer was blamed for starting the fire.