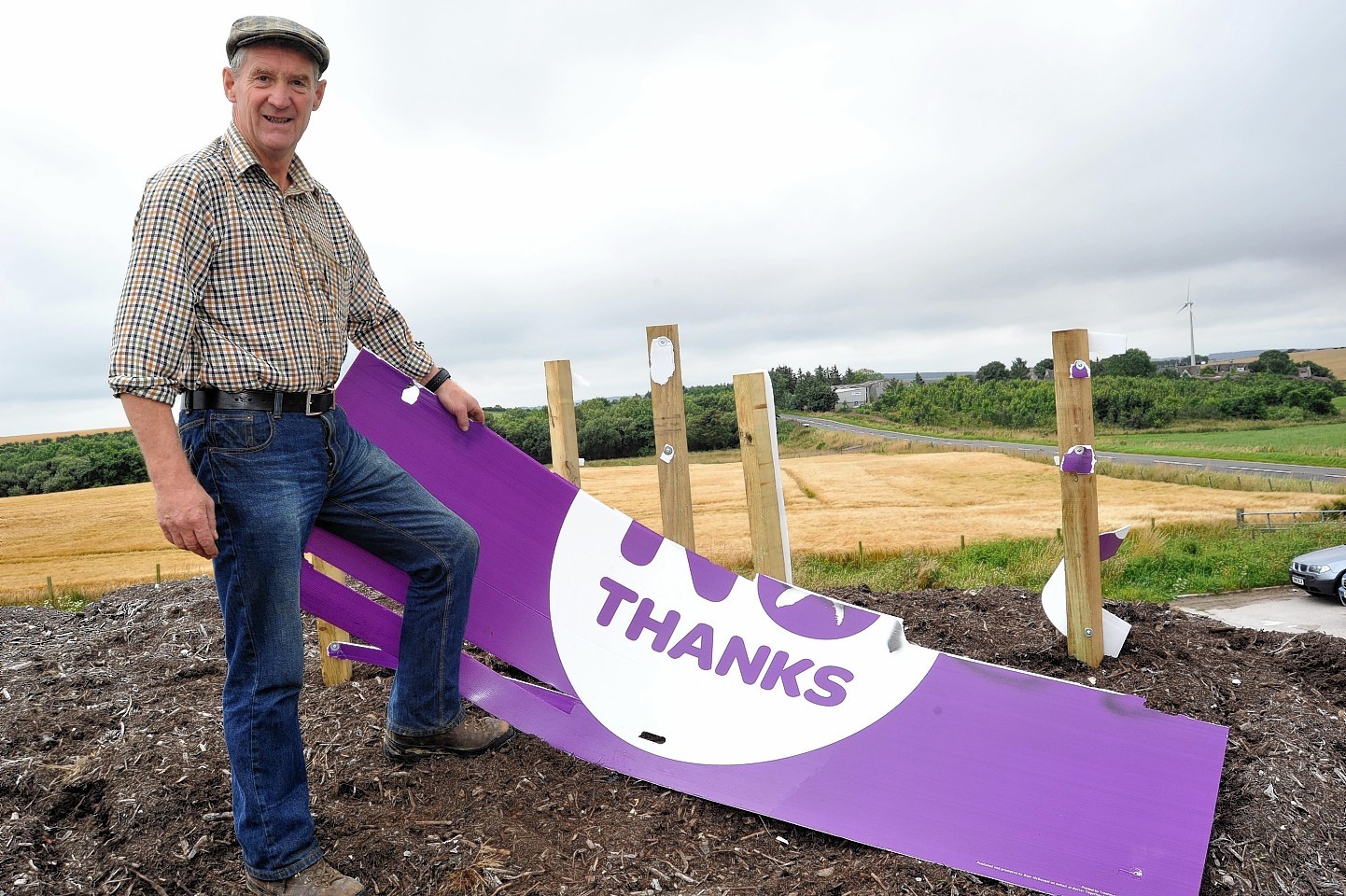 A north-east farmer has condemned vandals who defaced three Better Together billboards on his land within hours of him putting them up.
Strichen farmer Peter Chapman described the vandalism on his land as a "denial of free speech" and claimed it was a sad reflection on the independence movement.
The former Tory councillor erected the three eight ft signs on Friday afternoon, but by the next afternoon they had been damaged by graffiti and torn down.
Mr Chapman – whose wife Edie is now the councillor for his former Central Buchan ward – said: "I'm very disappointed because it's a denial of free speech and an intrusion onto private property.
"I have a right to put these signs up on my property and it's a sad reflection on the 'Yes' campaign that they have been defaced."
He added the signs appeared to have been cut with a blade, and that the vandals returned to the scene to cut down a sign which was originally defaced.
Police were now investigating, a spokeswoman confirmed.
Mr Chapman said: "These posters aren't paper, they're made of plastic and it's concerning someone's carrying a sharp knife."
The incident is the latest in a series of attacks on signs put up by both sides.
About 20 pro-union signs have been damaged in Deeside over the past two weeks.
In Moray, three pro-independence Yes Scotland field signs were daubed with paint within hours of being erected last week and posters have also been torn off a building in Aberdeen.