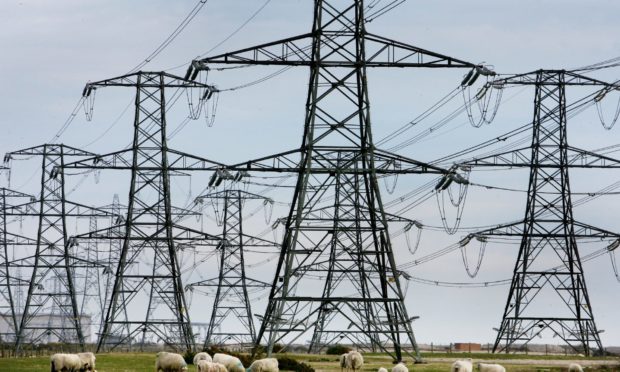 A power cut in Dyce has wreaked havoc with the traffic signals on the AWPR.
They have been reported as being knocked out by a loss of supply in the Dyce and Craibstone area, with motorists urged to be extra cautious.
⚡️⚡️Power outage affecting the Dyce and Craibstone areas, traffic signals in the area are out..⚡️⚡️

pls #drivesafe and follow @trafficscotland & @ARL_AWPR for updates on the AWPR@PolScotRoadsNE @AberdeenTravel @originalfm @SSE

— Aberdeen Western Peripheral Route (@ARL_AWPR) April 26, 2021
The traffic signals started working again just after 11am.
SSEN has reported that 630 properties in Dyce are without power, with the fault occurring at 10.21am.
Engineers have been dispatched to investigate and carry out repairs.
It is estimated that power will be restored at about 12.30pm.
A SSEN spokeswoman added: "We would like to apologise to our customers impacted by this morning's fault, our engineers are currently working to restore power as safely and quickly as possible."
70 postcodes have been affected by the power cut.
They are:
AB15 8RN
AB15 8RP
AB21 0BA
AB21 0BF
AB21 0BG
AB21 0DA
AB21 0DP
AB21 0DT
AB21 0EQ
AB21 0ER
AB21 0EX
AB21 0EY
AB21 0HA
AB21 0HB
AB21 0HD
AB21 0HE
AB21 0HH
AB21 0HJ
AB21 0HN
AB21 0HP
AB21 0HQ
AB21 0HS
AB21 0HT
AB21 0HU
AB21 0HX
AB21 0HY
AB21 0JD
AB21 0JE
AB21 0JN
AB21 0TN
AB21 0TT
AB21 0TU
AB21 0TZ
AB21 0UB
AB21 0UG
AB21 0UT
AB21 7AA
AB21 7AJ
AB21 7AL
AB21 7AQ
AB21 7AS
AB21 7AT
AB21 7BH
AB21 7BJ
AB21 7DL
AB21 7DN
AB21 7DU
AB21 7ER
AB21 7ES
AB21 7ET
AB21 7GS
AB21 7NX
AB21 7UU
AB21 7XA
AB21 9SX
AB21 9TB
AB21 9TD
AB21 9TE
AB21 9TJ
AB21 9TL
AB21 9TN
AB21 9TQ
AB21 9TR
AB21 9TS
AB21 9TT
AB21 9TX
AB22 8NJ
AB22 8PH
AB25 2SH