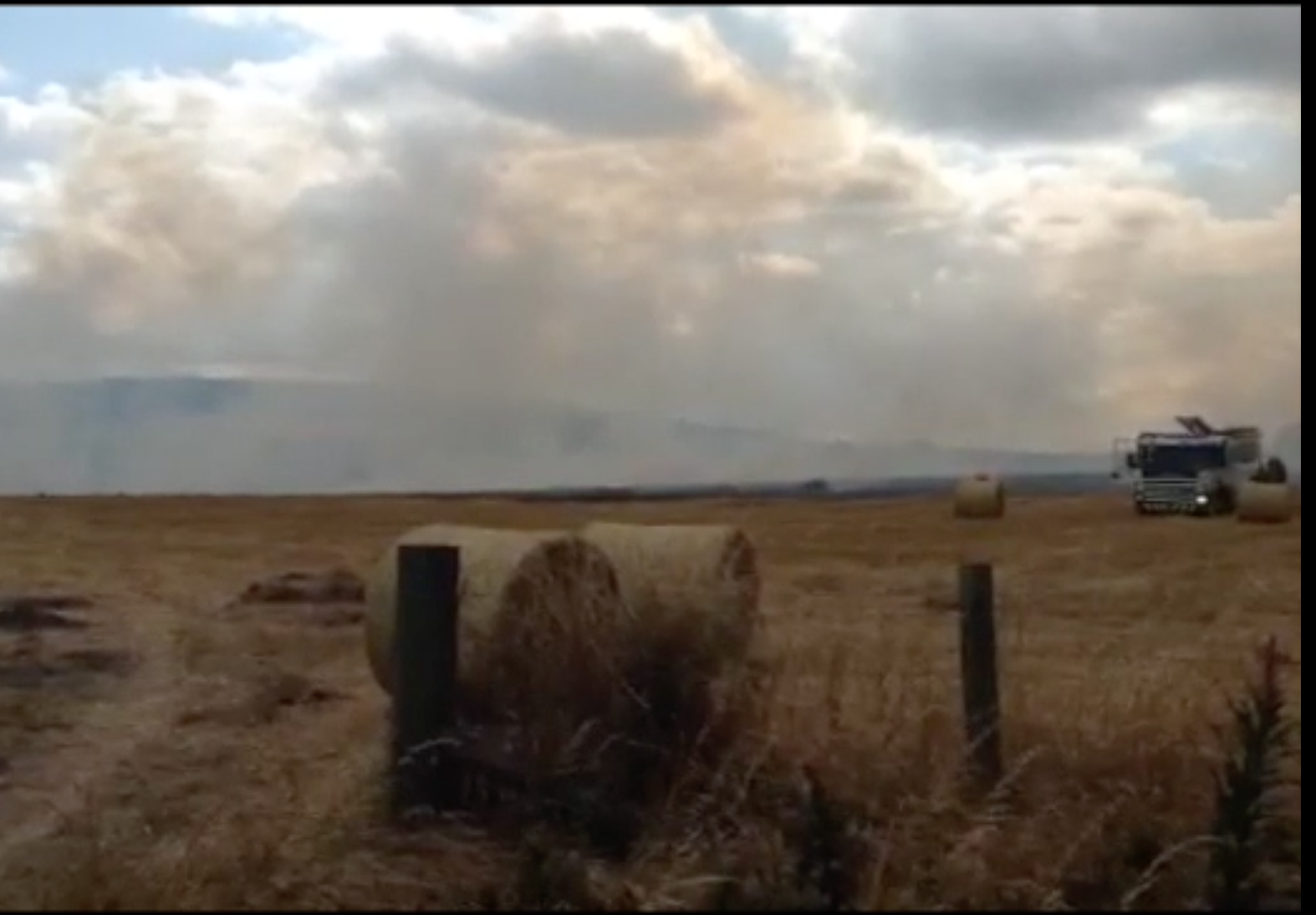 A team of firefighters are tackling a major blaze at a north-east farm.
The crew from Fraserburgh were called to Claystyles, near Memsie, just before 4pm.
The blaze began when a controlled burning operation at a newly cut hay field spread out of control.
The flames engulfed between 15 and 20 hay bales and sent massive plumes of smoke into the sky.
Onlookers said the smoke could be seen from several miles away.