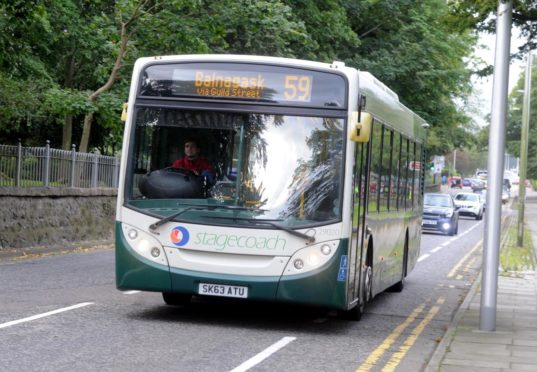 'Unacceptable' anti-social behaviour in the Torry area of Aberdeen has forced the 59 bus service to stop running after 6pm.
Bus operators Stagecoach confirmed the move was taken to "protect their key worker drivers" and apologised to local residents for the disruption.
It is understood the incidents have involved windows being smashed.
The firm also said they are seeking to identify those responsible for the incidents and restore the service as soon as possible.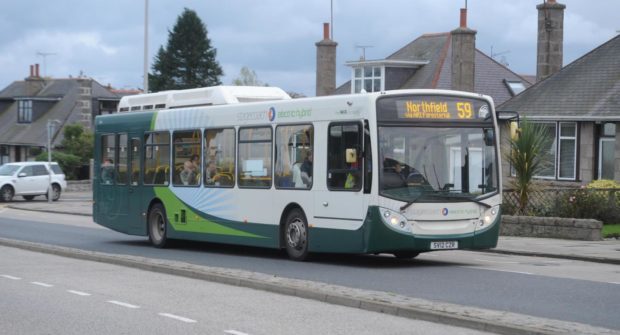 A Stagecoach North Scotland spokesman said: "Due to continued unacceptable anti-social behaviour in the Torry area of Aberdeen, our service 59 is currently not serving the area after 6pm.
"We were forced to take this action to protect our key worker drivers, who have a right to provide vital community transport links without any threat to their safety.
"We are sorry for the disruption this is having to our customers.
"We have reported the issue to the police and we are seeking their support and that of the local community to identify those responsible and put an end to the problem as soon as possible."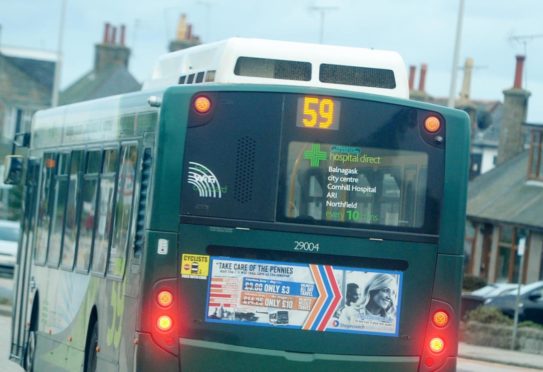 A Police Scotland spokesman said: "We have been made aware of concerns raised by our partners at Stagecoach following recent isolated incidents in the Torry area.
"Our officers have been carrying out ongoing high-visibility patrols in the community to prevent and respond to antisocial behaviour, as part of Operation Smallwood. This work will continue and we urge anyone with concerns to contact police on 101."
Commenting Audrey Nicoll, local councillor and SNP candidate for Aberdeen South and North Kincardine: "I have written to Police Scotland to request that urgent action is taken before the situation escalates.
"It is extremely disappointing that the actions of a few is not only impacting on their own community but also on Stagecoach staff and those going about their business.
"We simply cannot have a situation where Torry is cut off from public transport so I would ask parents and local folk to work with Police Scotland and pass on information so this issue can be resolved as quickly as possible."
Betty Lyon, of the Torry Development Trust, said: "There's a group of teenagers, there's quite a group of them, going about causing a lot of problems in Torry allegedly.
"They were actually throwing bricks at the buses and smashing the windows while there were people in them.
"That's why they've taken the buses off. I think it's a health and safety issue because if somebody gets harmed on that bus God only knows what would happen.
"I understand it. I haven't got a problem with it because, if it's about people not being safe on the buses, they shouldn't be running."