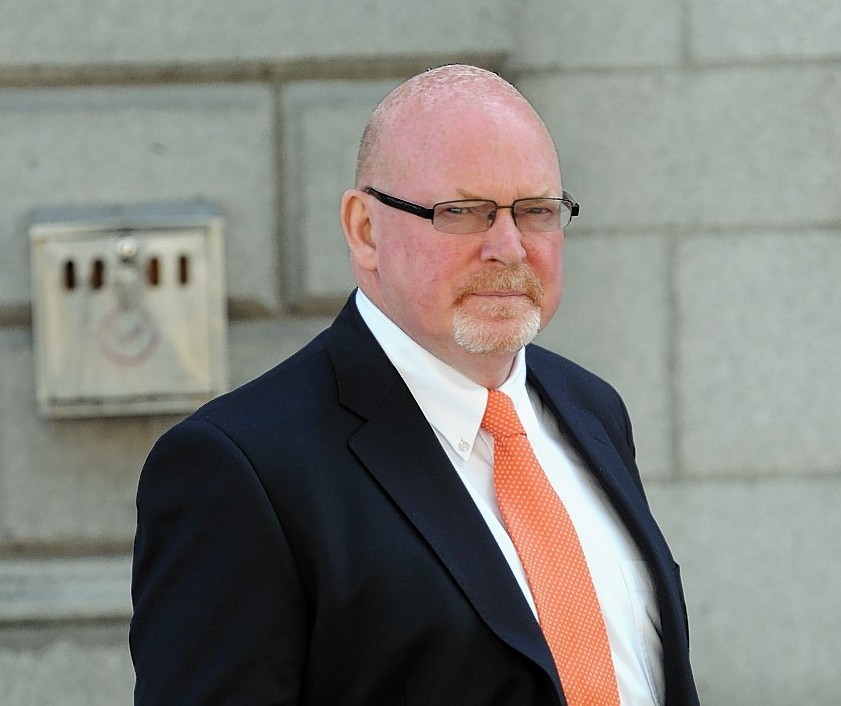 An oil worker alleged to have waged a "campaign of abuse" against women in the north-east told a court yesterday that he was finding it hard to understand why they were accusing him of such awful things.
David Cox gave evidence at his own trial at Aberdeen Sheriff Court – and denied ever throttling, punching, head butting and kicking his ex-girlfriend, and later his wife, over the past 24 years.
The 63-year-old also denied ever assaulting a child, including punching and kicking the youngster numerous times.
During the fourth day of evidence, Cox insisted he had no recollection of several incidents his ex-girlfriend, Rosemary Ringwood, had told the court about earlier this week, including once when he strangled her in bed.
Miss Ringwood claimed he lashed out at her on several occasions before and after the couple moved to Banchory from England in the early 1990s after Cox, an engineer, landed a job with Shell.
She told the court how she eventually did a "runner" when her fears about becoming a "battered wife" came true.
"I had no inclination that she wasn't happy," Cox said.
"It does seem very odd."
He also denied ever attacking his wife, Corrina, during their 21-year relationship – and said he was "absolutely mortified" when she filed for divorce last year.
Mrs Cox previously told the court how her husband would erupt into "outbursts" of violence without any warning, and claimed he once pushed her from a moving car.
But Cox said he thought he had been a good husband.
He also denied ever assaulting a child, and shook his head when the accusation was put him.
Fiscal depute David Bernard asked Cox, of 32 Woodcock Court, Stonehaven, if he was an "angry person" – and he admitted that he could be.
"I've been known to lose my temper, but there has to be something that instigates it. I don't lose my temper for no reason," he said.
Mr Bernard told Cox that he was "deluded", and that he was angry the women who he had controlled for so long had finally broken free and spoken out against him.
"You are simply a deluded man who can not accept what you have done and cannot come to terms with what he has done. Would you agree with that?" he asked.
Cox told him he was wrong.
The trial, before Sheriff Graeme Napier, continues on Monday.