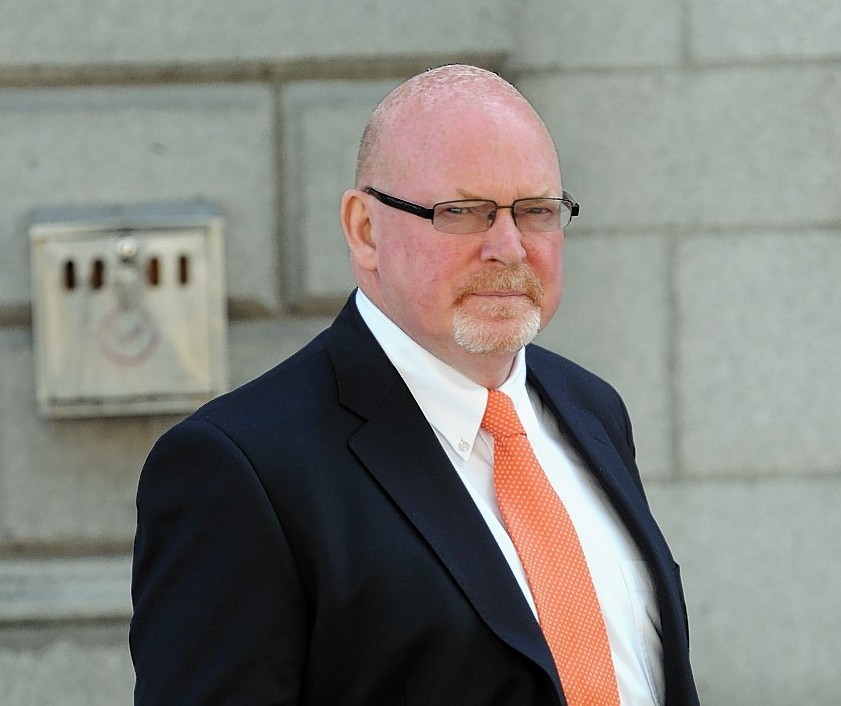 A jury was yesterday urged to convict an oil worker of carrying out a "campaign of abuse" for more than two decades against women in the north-east.
As the trial of David Cox came to a close, fiscal depute David Bernard told Aberdeen Sheriff Court that there was enough evidence to find the 63-year-old guilty of "violently" abusing his ex-girlfriend, and later his wife, over the past 24 years.
But the accused's solicitor, David Moggach QC, said there was too many inconsistencies in their evidence to prove "beyond reasonable doubt" that the attacks happened – and that the jury should take that into consideration when they make the "most important decision" of his client's life.
Both parties gave closing speeches following four days of emotional evidence, during which the accused's ex-girlfriend, Rosemary Ringwood, and his wife, Corrina Cox, described alleged "outbursts" where they were punched, throttled and kicked.
Cox, an engineer of 32 Woodcock Court, Stonehaven, is also accused of assaulting a child, including punching and kicking the youngster numerous times.
The alleged victims said the attacks would happen without warning – as if someone had "flicked a switch" in him.
But Cox denies all charges against him.
Addressing the jury, Mr Bernard said they could not ignore the fact that two of Cox's former partners – who do not know each other – had come forward to describe similar behaviour at his hands.
But Mr Moggach asked the jury to question why both women never confronted his client about the alleged attacks when they were together, choosing to carry on like nothing had happened.
He also questioned why Mrs Cox had chosen to marry the accused and have children with him if the relationship was as "truly awful" and "truly violent" as she was making out.
"If this man was so violent, so verbally abusive and physically abusive, why would she choose to stay with him?" he asked.
Mr Moggach suggested that Mrs Cox had "embellished" her evidence, while Miss Ringwood had simply forgotten what happened when they were together more than 20 years ago.
Mr Bernard insisted that both women had been controlled by a man who could not face up to what he had done, and that they lived in fear of when he would attack next.
"Corrina Cox loved this man and wanted to be with him – wanted to make things work and have a family," he said.
"He repaid that with violence and verbal abuse."
The trial, before Sheriff Graeme Napier, continues today.