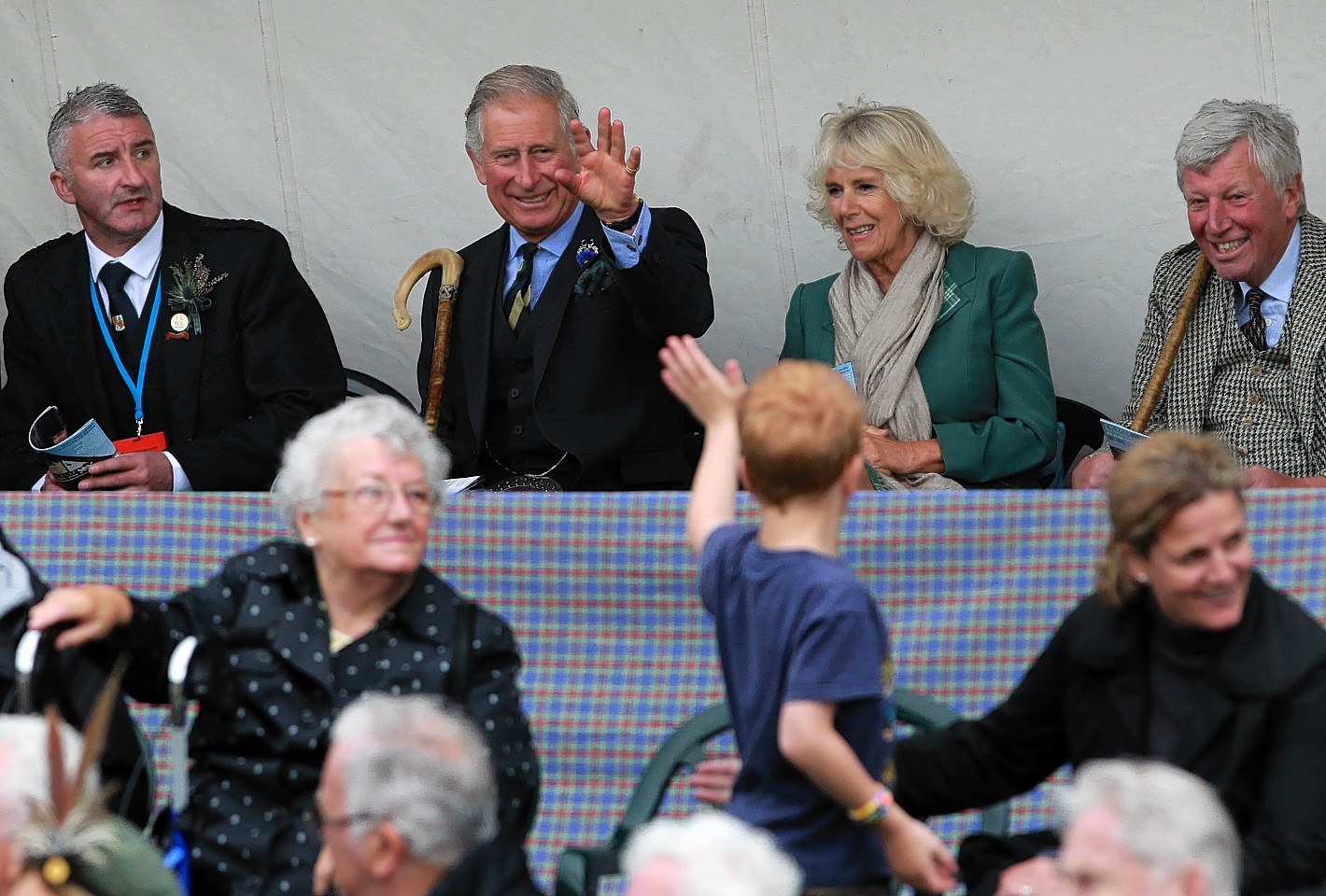 The 150th Ballater Highland Games is under way, with sportsmen and women of all kinds taking to the field.
From heavyweights to running and dancing, spectators have been enjoying taking in the spectacle – while rubbing shoulders with royalty.
The Duke and Duchess of Rothesay came from nearby Birkhall to Monaltrie Park, where they drove around the park to rousing cheers from the crowd.
After being welcomed by Lord Lieutenant of Aberdeenshire, James Ingleby and members of the organising committee, the massed pipe band paraded around the field before Prince Charles and his wife were given a tour of the various stalls.
While in the Homecoming tent they viewed pictures of Ballater from days gone by, with Camilla taking particular interest in the images of Birkhall.
The pair delighted the crowd by stopping to shake hands and chat on their way to the chieftain's tent.
There, they took in Highland dancing and a close athletics race, while the heavyweights continued further across the field.
Press and Journal columnist and broadcaster Robbie Shepherd is commentating at the games for the 45th consecutive year, and in recognition of his efforts, he was presented with a special shield by the pair before they left Competitions will continue throughout the afternoon.