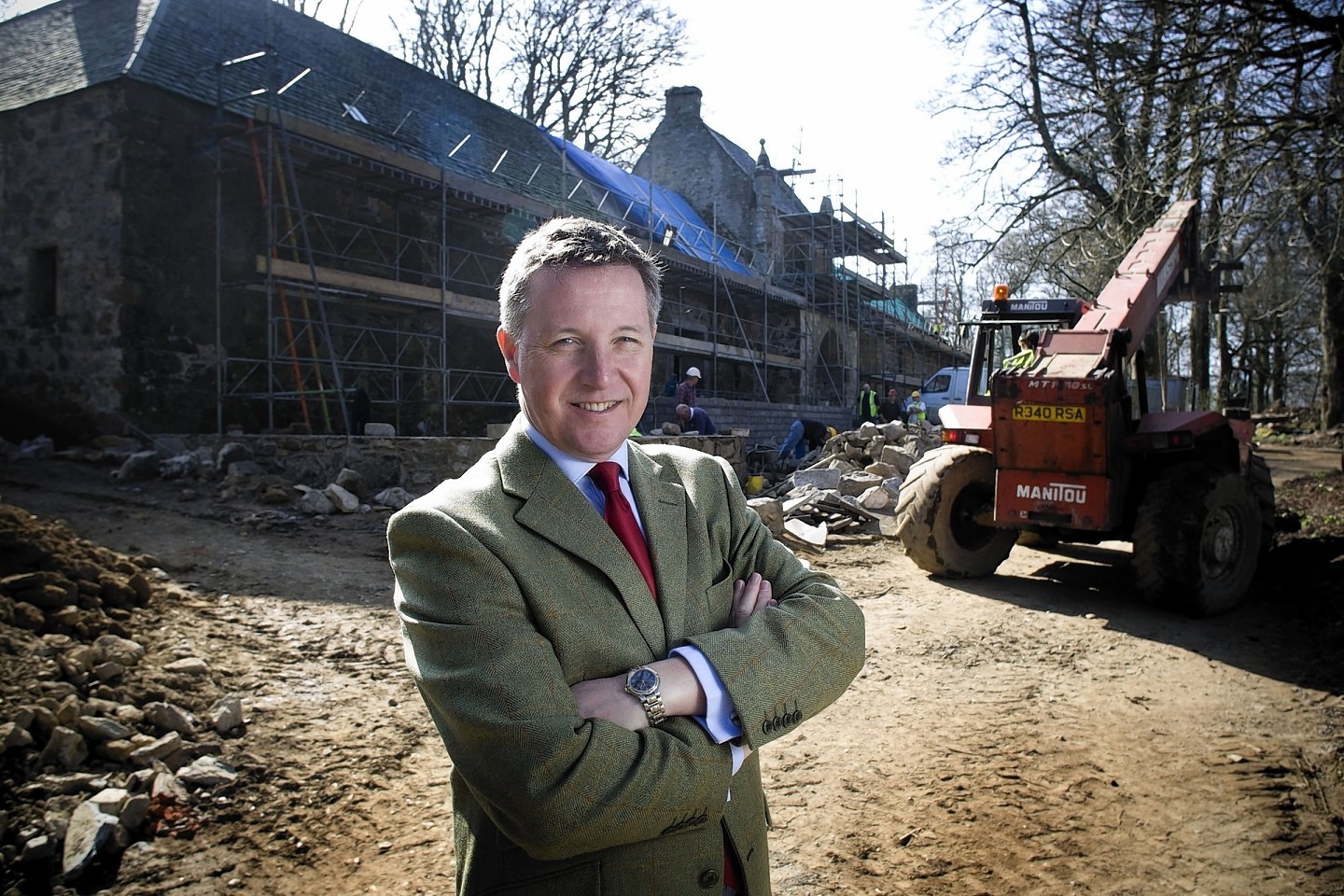 A top north-east hotel has been convicted of putting a baby's life in danger after the youngster plunged from an upstairs window.
The 10-month old girl – who cannot be named for legal reasons – plummeted from the first floor of the Meldrum House Hotel's luxurious converted stables.
Following an investigation, it emerged that the window had no catch or device to stop it from opening, and bosses were charged with putting the child at risk of injury – and even death.
At Aberdeen Sheriff Court yesterday, Meldrum House Estates Ltd, which owns the four-star site at Oldmeldrum, admitted endangering the tot's life and breaking health and safety laws by failing to carry out proper assessments.
Sheriff Annella Cowan deferred sentence until next month so that she could hear a full explanation of what happened on the day.
Last night, Andy Burgess, chief executive of Meldrum House Estates, said the entire company had been left "devastated" by the incident.
He said they thought they had done everything possible during the refurbishment to ensure something like this would never happened.
He also insisted that the little girl had not been seriously injured when she fell through the "small" window, which he said is situated "a couple of metres" from the ground.
"We felt that we had taken all the professional advice that we could to prevent any sort of incident happening," he said.
"It was an unfortunate accident and we are just thankful that the little girl in question was not seriously hurt."
The fall happened on April 27, 2012, more than two years after the hotel officially opened its new converted stable block, an A-listed building that dates back to 1628.
The property was registered as a 'building at risk' in 1996, and was redeveloped with grant assistance from Historic Scotland.
The renovation – part of a £2.5million refurbishment undertaken in 2009 – has 13 contemporary bedrooms and conference facilities, and a luxurious lodge, which is used as a self-catering property.
The upgrade transformed Meldrum House from a tired three-star destination into an award-winning resort.
The hotel upgrade also included building a marquee on-site, which has helped to make the venue a popular choice for weddings.
The grounds surrounding the hotel were also completely revamped, and now include a championship 18-hole golf course.
During the brief court hearing in Aberdeen yesterday, no one from Meldrum House Estates appeared.
A solicitor spoke on behalf of the company and confirmed it was pleading guilty to the offence.
The case will be called again on September 3.