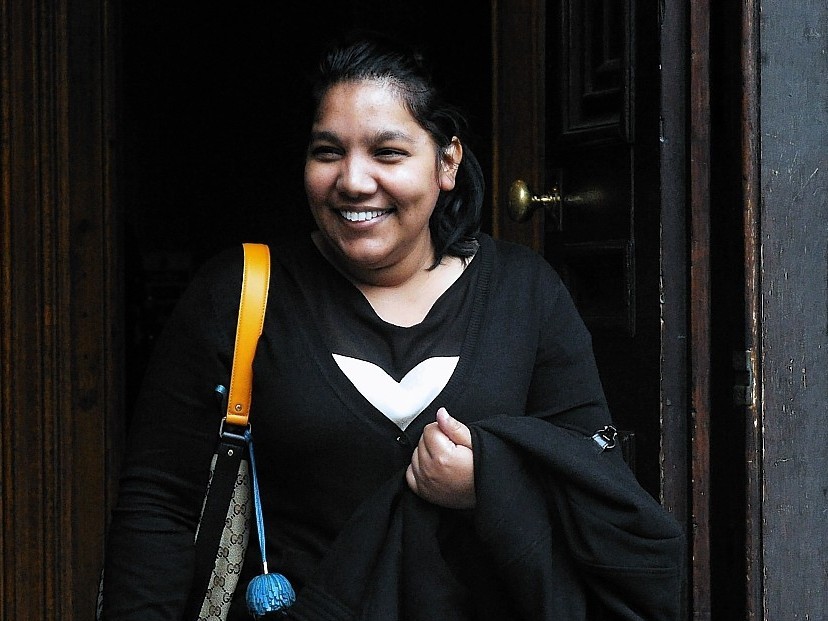 A bank worker jailed for stealing £120,000 from a wealthy customer she falsely accused of sexually assaulting her has been released from prison – just a month after she was sentenced.
Satnam Kaur was jailed for a year on July 30 after she failed to convince a sheriff she had been given the cash as "hush money".
Sheriff Christopher Shead ruled she had swindled Robert Brown into signing a blank banker's draft before plundering his account over a period of a month.
Kaur paid the money into the account of another customer – Robert Mann – before forging his signature on a blank cheque which was deposited in her own Lloyds TSB account.
The theft happened at the Royal Bank of Scotland branch in Aberdeen's Albyn Place and more than half the money was sent to an account in India.
Kaur's solicitor, Peter Keene, told the Press and Journal last night that his client had been released early from prison on a tag – despite outstanding proceedings to try to recover some of the cash she took.
In October last year the Indian national walked free from court after a Crown blunder led to the original case against her collapsing.
She was initially due to go on trial in front of a jury at Aberdeen Sheriff Court, but vital words were missing from the indictment served on her.
As a result, Kaur's trial was conducted under summary proceedings, meaning the maximum sentence she could be given was 12 months.
If she had been convicted on indictment, a sheriff may have been able to jail her up for up to five years.
Kaur is due to appear in court again later this month for a proceeds of crime hearing, where the Crown will try to recover some of the stolen money.
However, the court previously heard the Crown Office has been unable to trace the missing cash and Mr Keene said she was unable to say where it was hidden.
Giving evidence at her trial at Aberdeen Sheriff Court, 32-year-old Kaur claimed Mr Brown had given her the money because she threatened to report him to the police for touching her inappropriately.
She said there were a number of incidents involving him trying to kiss her or touch her on the leg.
The former customer adviser claimed Mr Brown said he worked in the offshore industry and did not want to have any convictions on his record.
Kaur, who formerly stayed at Fraser Place in Aberdeen but has been living in Glasgow, claimed he offered to pay her cash in exchange for keeping quiet.
She claimed she asked Mr Mann if the cash could be transferred into his account first.
The court also heard evidence from the two men, who insisted they had not given Kaur permission to access their accounts.
Fiscal depute Craig Harris said Kaur had told an "absolute pack of lies" about how the money had gone into her personal account.
The Home Office now has to decide whether Kaur will be deported when she is freed of her tag.