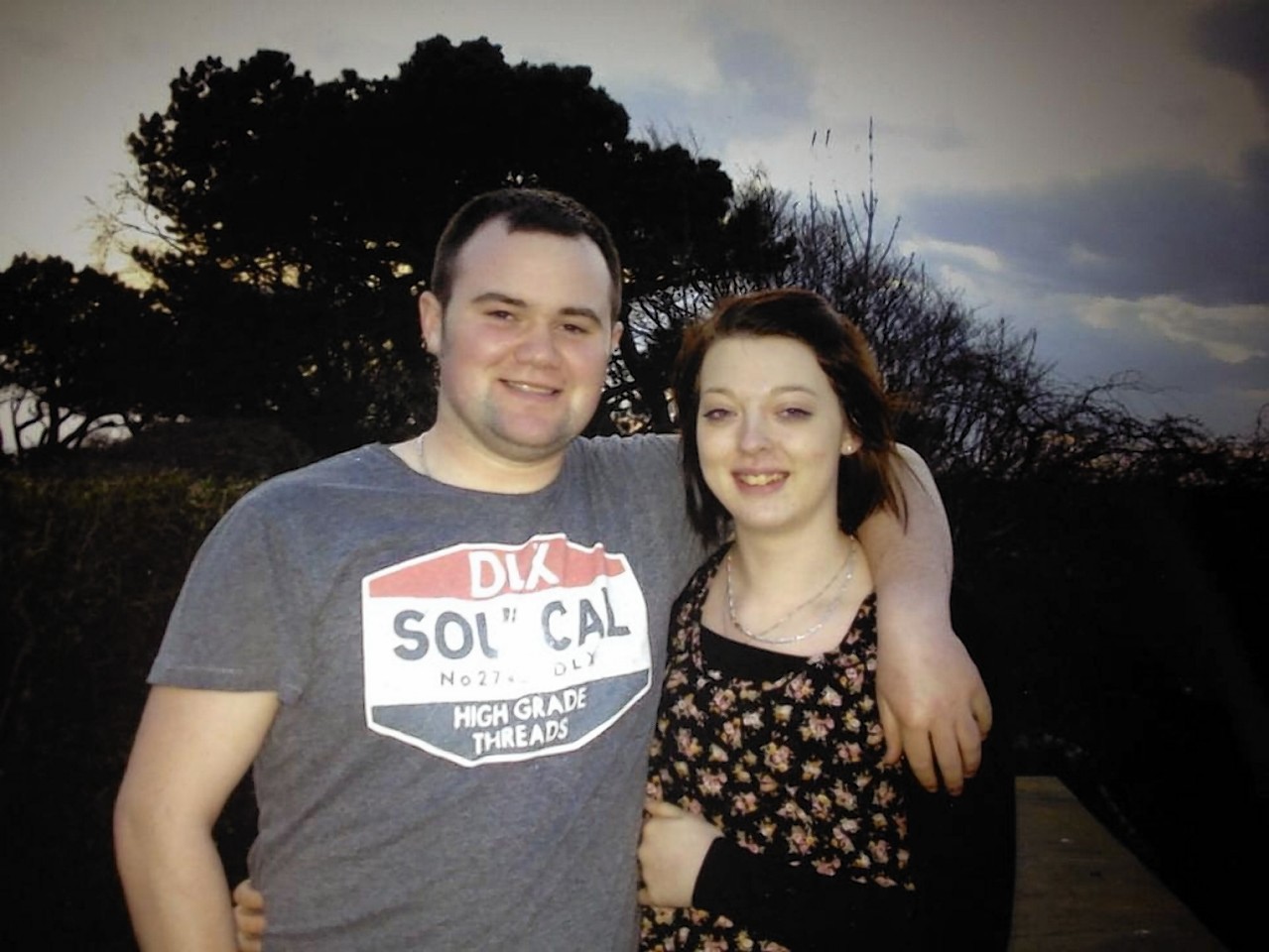 A young joiner paralysed in a freak accident at a north-east garage has reached a major milestone in his gruelling battle to walk again.
Grant Morrison was thrown into the air when a tractor tyre he was inflating exploded. The impact when he landed broke his back in two places.
The 23-year-old also suffered a fractured skull, swelling of the brain and a broken collarbone, sternum, ribs, right hand and left ankle.
He was airlifted to hospital and spent five weeks in Aberdeen Royal Infirmary before being transferred to a specialist spinal unit in Glasgow.
Now, nearly five months on, he has finally been able to get out of bed and start using a wheelchair.
Grant, who works for north-east firm Thistle Windows, had been working on a pet project when the accident happened – restoring a vintage 1954 Fordson Major tractor with his dad Gary.
His cousin, Reece Morrison, was helping him blow up tyres at Framor Motors in Banchory's Tillybrake Road.
Reece escaped unhurt and mechanic Craig Birnie suffered minor injuries to his hands.
The garage is partly-owned by Grant's uncle, Mike Morrison, 53. Yesterday, he described the moment he arrived at work to see a helicopter taking off to take his nephew to ARI.
He said: "I was down in Forfar and they phoned me and told me there had been an accident in the garage, and my thoughts were for Grant, and his parents Gary and Jane, to come through this.
"There was an air ambulance, and as I got back to the garage the helicopter was taking off.
"This is just his hobby he was doing, I got him into Deeside Steam and Vintage Club in Banchory and he was doing up an old tractor with his father.
"They were blowing up the tyres at the garage and he was thrown up in the air and landed down on his back. When he fell, he broke his back."
Mr Morrison said his colleagues were "shocked" by the accident.
He added that his nephew, who is from Torphins, was "always talking about cars", and is "very close" to Mr Morrison's sons Reece, 18, and Lewis, 19.
In June Grant was transferred to Glasgow's Southern General Hospital's specialist Queen Elizabeth spinal unit.
And now, nearly five months on from the accident on April 19, he has reached a milestone in his recovery.
Mr Morrison said: "After 17 weeks lying on his back, he's making progress and getting into a wheelchair.
"It has been difficult for him, but he's coming to terms with it."
However, it is likely to be at least another three months before Grant is allowed to return home.
His family, along with his girlfriend Gemma Davidson, 19, have been making weekly trips to visit him in hospital.
There is no guarantee that Grant will be able to walk again, but his uncle said that he was "very determined" to do so.
He added: "They can't say if he'll walk again or not. But he's determined, very determined."