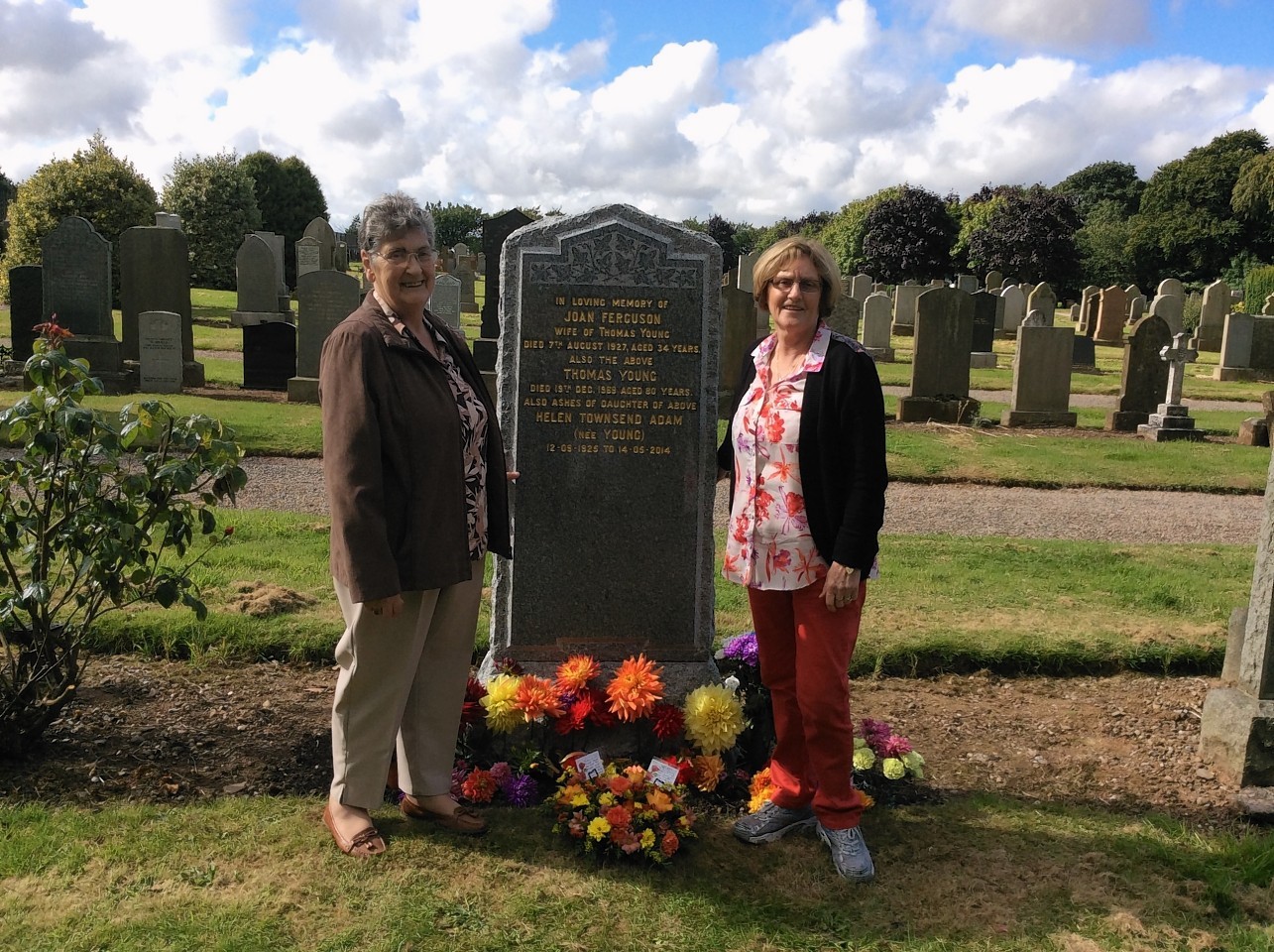 A woman who emigrated to Australia more than 50 years ago has made a poignant return to the north-east to scatter her mother's ashes.
Linda Bruce was only eight-years-old when her family, including five-year-old brother, Ian Adam, left Laurencekirk – where her mother and father, Charles and Helen Adam ran a garage – in 1956 to seek out a new life Down Under.
But despite living out the remainder of their lives in Australia, where they had a further three children, Mrs Adam says her parents never forgot their roots.
So much so that when her mother died earlier this year, at the age of 88, she left behind a request for her ashes to be brought back to Aberdeenshire and scattered on the grave of her own parents in Laurencekirk Cemetery, and into the North Sea at Stonehaven.
Mrs Bruce, 67, said: "It's what she wanted, it wasn't easy at Stonehaven, I found that very difficult, but they were her wishes, and now we have got to go home and leave her here. It's not easy losing your mother, I was pretty close to her.
"I often wonder what it would be like if I actually never went to Australia when I come here and walk on the ground that my ancestors walked. It's just been good to come back and see everything and it will be fond memories when we get home.
"My mum was a very happy, smiling woman, she was always happy, nothing every seemed to bother her. My dad's been gone 28 years, she was without him all that time."
Former nurse Mrs Bruce has only visited Scotland once previously, in 2013, since the family emigrated.
She made the poignant trip this year with her husband, Robert Bruce, 68, a former firefighter, and she said she had been "blown away" by the number of people in Laurencekirk who "knew my parents and grandparents, and uncles".
Mother-of-two Mrs Bruce, who has five grandchildren, has also been meeting up with old school friends during her five-week trip and visited the farm where her mother grew up, West Powburn Farm.
She also visited the Laurencekirk home she once lived in and the building which her grandfather, James Adam, once ran as the Gardenston Arms Hotel.