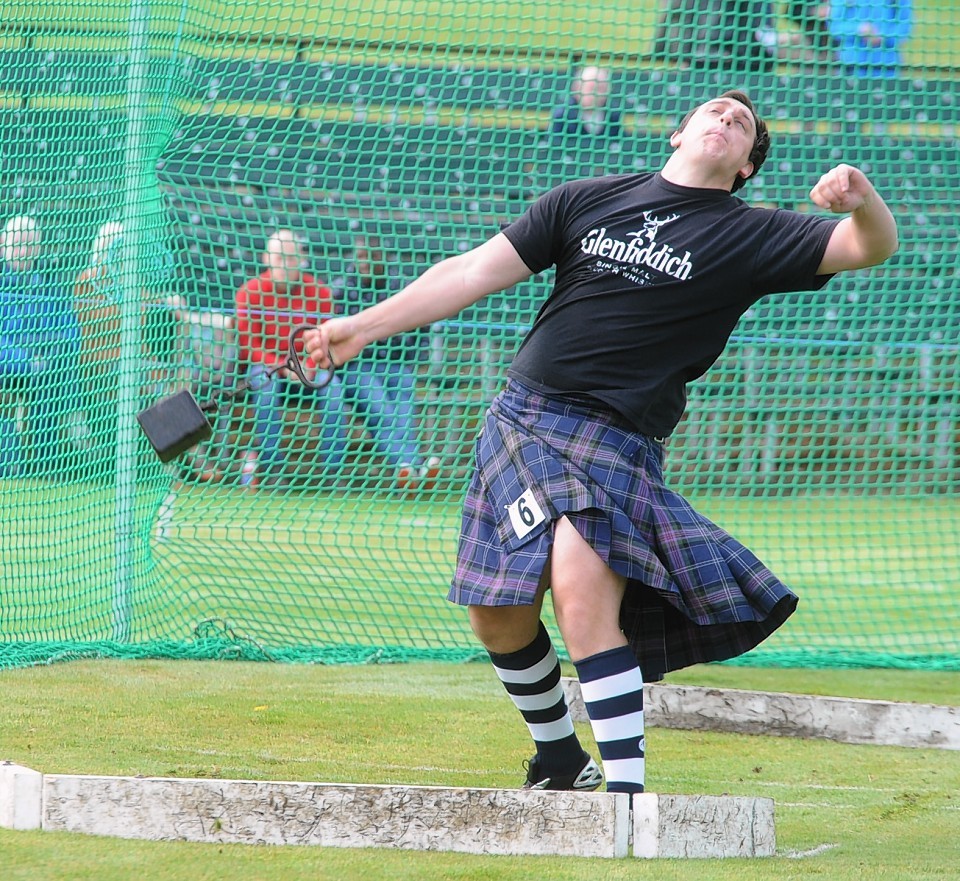 One Highland games heavy was left euphoric on Saturday after he set a new Braemar record in front of a riveted crowd.
Kyle Randalls, 22, of Grangemouth said he was "catching it" during the 42lb weight over the bar event when he sent the hefty block of metal 18ft into the air without so much as nudging the bar, having wowed the crowd when setting a new record of 17ft 8ins minutes before.
He said: "It's a record for this games. I don't know, it was like there was two versions of Kyle Randalls that has turned up this year at the games and for me, it's been a good one today.
"I just felt like I was catching it if that makes sense? I think there's maybe more there, but there's always next year."
Mr Randalls went on to win the junior 18-25 "local" Braemar Gathering Highland games events jointly with Highlander, Jamie Gunn.
He said: "This year I've done 10 out of 12 Grampian games, I normally do six or seven. Next year I'm going to do the 12 and see if I can win it all out."
Mr Randalls said that the presence of the Royal Family only added to the the atmosphere of the Braemar gathering.
He said: "There's a big foreign contingent here, they love the queen. It's a great thing, it means even if it's raining folk still come."